2019 began with the Liberal government riding high in the afterglow of a newly-signed United States-Mexico-Canada trade agreement. As the House of Commons resumed in the new West Block chamber, most pollsters envisioned the Trudeau Liberals coasting to a safe majority in the upcoming fall election.
SNC Lavalin affair
This all came crashing down with the Globe and Mail's February 7 exposé on the SNC Lavalin affair, producing the government's greatest political crisis as senior ministers Jody Wilson-Raybould and Jane Philpott resigned from cabinet.  While the scandal has since receded from the headlines, it dominated Ottawa for months, hurting Prime Minister Trudeau's carefully crafted public image, and thrusting Andrew Scheer's Conservatives to the top of public opinion polls.
Jagmeet Singh elected
A landmark moment for Canadian democracy took place on February 26 with the election of the first visible minority leader of a major Canadian political party to the House of Commons. The leader of the NDP, Jagmeet Singh, won the Burnaby-South by-election after Kennedy Stewart stepped down to successfully run for mayor in Vancouver. The day was bittersweet for the NDP, as they lost the Outremont seat of their previous leader, Thomas Mulcair, to the Liberals, while the Conservatives won the York-Simcoe by-election.
Budget 2019 & marathon votes
Jane Philpott's "there's much more to the story" Maclean's interview was perfectly timed to disrupt the government's March 19 budget rollout, ensuring that its pocketbook-friendly measures received little attention.
MPs spent the following days taking a crash course in House of Commons procedure as a marathon 30-hour vote was triggered by the opposition over SNC Lavalin. Unlike past voting marathons, the government did not give in to pressure from the opposition and voted on every single supply motion, almost losing a confidence vote late at night.
The SNC-Lavalin affair largely drew to a close as both Jody Wilson-Raybould and Jane Philpott were ejected from caucus in early April and stripped of their nominations, banished to sit with other Independent MPs on the opposition benches. Weeks later, they both announced they would run as independents, making it more challenging for them to be re-elected.
Scheer's vision speeches
Starting in May, Andrew Scheer began delivering a series of vision speeches across the country, giving Canadians a glimpse of what a Conservative government under his leadership might look like.  Focusing on the economy, immigration, foreign affairs, intergovernmental relations and climate change, Scheer started laying the groundwork for the election platform. Included in the series of announcements were promises to:
Balance the budget within five years;
Keep the Canada Child Benefit;
Remove the GST on home heating and make parental benefits tax-free;
Rework the mortgage stress test to allow homebuyers to shop for better rates;
Make Canada "energy independent" by 2030;
Create a national energy corridor to move electricity and oil east and west;
Improve foreign credential recognition for new Canadians, end illegal border crossings at unofficial points of entry and support private refugee sponsorship;
Bring back the housing retrofit tax credit, a 20% refundable credit to support retrofits costing up to $20,000, which will allow Canadians to save up to $2,850 on their renovations in each year; and
Replace carbon pricing with a new "Green Investment Standards" program that would require industrial facilities that exceed 40 kilotons of GHG emissions to invest in green technology as an offset.
While the speeches were well-received, Scheer's climate plan in particular has been criticized for not including any costing of how much industry would have to pay for exceeding the emission thresholds, and for not quantifying how much the plan would reduce carbon emissions in order to meet the Paris targets.
Steel tariffs
In dire need of good news, the Liberal government finally received some on May 17, when the Trudeau government announced an end to the steel and aluminum tariffs on that had been levied by the Trump Administration. After months of dropping poll numbers with the Conservatives in striking distance of a majority government, the bleeding seemed to stop.
Digital Charter
The government responded to criticism of online platforms in the wake of the Cambridge Analytica data scandal and Christchurch, New Zealand mosque shootings when Innovation Minister Navdeep Bains announced the government's new Digital Charter on May 21.  The charter is made up of ten principles to "build a foundation of trust" with the digital world and signals the Liberal government's plans to overhaul its relationship with the platforms if it wins a second mandate.
The government plans to update Canada's privacy regime, promising a discussion paper that proposes clear measures to address issues around Privacy, Security, Algorithmic transparency, Consent, Control of Data, and Enforcement. This has the potential to unlock the use of anonymized health data for R&D purposes. The government also pledged to reform the Competition Act – although it is unclear if this means they would break up existing companies or how they could do that in a Canadian context. In a Paris speech, Prime Minister Trudeau warned of "meaningful financial consequences" for social media giants that don't combat hate speech. 
Women Deliver
In early June, the Liberals sought to shore up their core voting demographic – women – at the Women Deliver conference in Vancouver. Women and Gender Equality Minister Maryam Monsef announced a $300 million investment into the Equality Fund to support underfunded organizations that advocate for women's rights and gender equality globally.  The Prime Minister then announced the government would increase its commitment to global women's health services to $1.4 billion annually starting in 2023, including access to safe abortion services – a wedge issue for many Liberal and Conservative voters.
Pharmacare
The Liberals' pre-election announcement schedule kicked into high-gear in June when Dr. Eric Hoskins and his expert panel released their report recommending a single-payer, universal pharmacare plan by 2027. A big-ticket item sure to have a place in the upcoming Liberal platform, the full plan would require two electoral mandates to implement, costing the federal government an estimated $15 billion annually at full implementation while reducing total drug system spending by $5 billion.
Within days, the NDP released their entire platform with universal pharmacare as the centerpiece, but promised to start implementing it as soon as their first year in office, dramatically shrinking Hoskins' proposed eight-year implementation timeline. To ensure the Liberals don't steal their thunder on the left of the political spectrum, the NDP promised to cover mental health, dental, vision and hearing care as well.
TMX, C-69 and C-48
On June 18, flanked by several ministers, Prime Minister Trudeau announced the government's anticipated decision to re-approve the construction of the Trans Mountain Pipeline after conducting a second round of meaningful consultation with Indigenous stakeholders along the route to meet the requirements of the Federal Court of Appeal. In an unexpected twist, the government sought to offset the concerns of climate conscious voters by committing to invest all profit and tax revenue from the project in renewable energy, while signalling an openness for Indigenous investors to purchase the government-owned project in whole or in part.
In the final hours of the 42nd Parliament, the Senate passed controversial environmental legislation that was hotly contested throughout the session. Bill C-69, the Impact Assessment Act, overhauled Canada's environmental assessment regime for major projects in the wake of sustained court challenges on both environmental and Indigenous consultation grounds.  Bill C-48, the Oil Tanker Moratorium Act, bans oil shipments along BC's north coast, effectively preventing future governments from approving new pipelines in the region.  C-69 in particular underwent substantial amendment by the Senate. The government accepted a record number of Senate amendments to the bill, but rejected many others, including efforts to better integrate the expertise of life-cycle regulators into the federal Impact Assessment Agency review process. The Conservatives have committed to scrap both laws if elected to form government.
Passed legislation
Several other bills were passed into law before Parliament rose, including:
Bill C-93, to expedite pardons for Canadians who were convicted of simple possession of cannabis before legalization, but stopping short of full amnesty that would expunge criminal records;
Bill C-59, overhauling the country's intelligence oversight by:

Establishing a new regime for authorizing the activities of the Communications Security Establishment,
Creating a single government-wide national security review body and Intelligence Commissioner to oversee the conduct of Canada's spy agencies (CSIS, RCMP and CSE), and
Providing recourse for Canadians unfairly added to the no-fly list;

Bill C-91, to create a new Commissioner for Indigenous languages and to keep Canada's 90 living Indigenous languages from disappearing. This was a top priority for the Assembly of First Nations;
Bill C-92, to clarify the jurisdiction of Indigenous people over family and child services in their communities, implementing Jordan's Principle to place the needs of Indigenous children ahead of jurisdictional disputes; and
Bill C-97, the Budget Implementation Act, enabling budget measures such as the First-Time Home Buyer Incentive, a shared equity mortgage program that would reduce the mortgage payments required to own a home, and Capital Cost Allowance measures to allow businesses to write off up to $55,000 of the purchase of battery electric, plug-in hybrid and hydrogen vehicles.
Blocked legislation
Controversially, some legislation did not make it through the Senate despite being passed by the House of Commons.  Retiring NDP MP Romeo Saganash's private members bill would have enabled the United Nations Declaration on the Rights of Indigenous People to inform Canadian legislation, including the definition of free, prior and informed consent. This bill was met with stiff opposition from Conservative Senators, who chose to block all private members bills to prevent it from passing.  This includes former interim-Conservative Leader Rona Ambrose's bill to train judges for sexual assault cases. The Liberals committed to reintroducing both bills as government legislation should they be returned to government in October.
A sad farewell
The 42nd Parliament ended on a very somber note as colleagues began to say their good-byes to retiring MPs from all parties as the news broke that MP Mark Warawa died at age 69 from pancreatic cancer. The final day of the House gave Canadians a look behind the political curtain as MPs pulled together in an incredibly human show of support for one another as they paid respects to a friend and colleague.
Setting the stage for October
As the SNC Lavalin issue recedes into the past and the governing Liberals put new policy initiatives into the window, some polls have tightened into a dead heat between the Liberals and Conservatives.  With MPs now hitting the summer barbecue circuit, it's anyone's guess what the House of Commons will look like after election day on October 21.  While current seat projections would likely produce a minority Liberal government, a lot can happen on the campaign trail.  In a close race, the leaders' performances, local campaign organization, party advertising and opposition research can all make a difference.
Counsel's multi-partisan team looks forward to providing you with analysis between now and the election to ensure you have all of your bases covered.
By Sheamus Murphy, Vice President, Federal Advocacy and Evan Wiseman, Senior Consultant, Federal Advocacy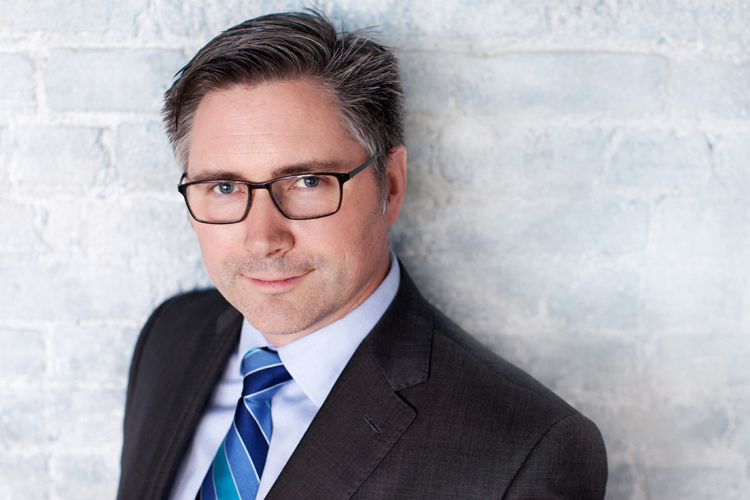 Sheamus has over 15 years of experience in government, communications and public affairs, including on Parliament Hill, at Queen's Park and in the private sector. Before joining Counsel, he was Acting Vice-President, Corporate Affairs and Communications at Shoppers Drug Mart. At Queen's Park, Sheamus served as Director of Communications to the Minister of Health and Long-term Care and in senior roles with the Attorney General and Minister of Training, Colleges and Universities.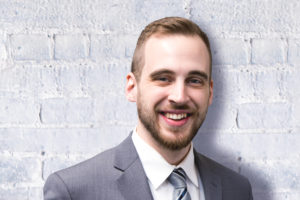 Evan is an experienced political organizer who has worked in the House of Commons and on campaigns at the federal, provincial and municipal levels. Prior to joining Counsel, he served as the Executive and Legislative Affairs Manager for a Member of Parliament, where he provided support for the MP's roles as Parliamentary Secretary for Democratic Institutions, and Public Safety and Emergency Preparedness. At the provincial level, he worked for Ontario's Minister of Children and Youth Services and the Women's Directorate.