Pictured here: Amber Ruddy, Counsel's Director for Western Canada (l), Conservative Leader, Andrew Scheer (c), and Stephanie Gawur, Counsel's Associate Vice President (r) on July 6th at the annual Conservative Stampede BBQ at Heritage Park.
---
Leading up to the election this fall, Counsel's multi-partisan team will be examining each party's potential path to victory. We're leading off with Andrew Scheer and the Conservative Party.
With the federal election less than three months away, Conservative Leader Andrew Scheer kicked off the summer circuit by firing up his base in front of 1,000 party faithful at the Calgary Stampede Conservative BBQ. This BBQ, popularized under former Prime Minister Stephen Harper, brings together Conservatives from across the country.
It only makes sense that any path to a win on election day would start here in Alberta, the home base of the modern Conservative Party of Canada. But what will Andrew Scheer and the Conservatives need to accomplish across the country in order to form government this October?
Andrew Scheer is a relatively unknown entity despite being on the federal scene since 2004. First elected to the House of Commons when he was 25 years old, he became the Speaker of the House of Commons at age 32, the youngest in the chamber's history. Two years ago, he narrowly won the Conservative leadership on the final ballot, edging out Maxime Bernier.  Scheer grew up in Ontario, but chose to raise a family and build a career in Saskatchewan where he and his wife Jill live with their five kids.
Nicknamed "Stephen Harper with a smile," Scheer addressed that smile in his Stampede BBQ speech by saying that he is optimistic in nature. This is Scheer's chance to sell that optimism to voters across Canada before opposition attack ads define him.
Where do they stand?
While polls have tightened in recent weeks, the Prime Minister's extended honeymoon period is over. The Conservatives took the lead in the polls this spring following the accumulation of Liberal baggage, in particular:
The SNC Lavalin affair and resignation of Jody Wilson-Raybould and Jane Philpott, harming the government's track record on ethics, Indigenous relations and gender equality.
International embarrassments, starting with the India trip and now Canada's poisoned relationship with China over the handling of the Huawei extradition issue.
Aggregate polls show the Conservatives and the Liberals neck-and-neck overall, with plenty of time for shifts of momentum.
Who are the Conservatives focused on?
Working class families are the target for the Conservatives, with a strong focus on suburban voters. A few elections ago, the Conservatives developed voter profiles that were even given fictional names. These demographic segments in the electorate were identified to micro-target messaging. Featured archetypes included Dougie, the 20-year old tradesman from a small town, and Steve and Heather, business owners living in suburbia with three children. Behind the scenes, focus groups will help to update the priorities of these voters.
In order to grow the big blue tent among everyday Canadians, Andrew Scheer is rolling out policies that will spare the pocketbook, recognizing the economic anxieties that many voters feel. Removing the GST from home heating bills and making parental benefits tax free are a visible way a Conservative government will keep money back in voters' back pockets.
Throughout the campaign, Liberal spinners will try to tie Conservatives to fringe viewpoints. These includes white nationalism, climate change denial, and the latest charge that Conservatives support conversion therapy for LGBTQ2 people. Conservative strategists believe that regular Canadians find these claims far-fetched and have a negligible impact on persuading voters to switch sides. Expect the Conservative campaign to spend little time on the Twitter outrage du jour.
Recent polling also shows that immigration and border security concerns are top of mind for Conservative voters, but Scheer has not made these hot-button issues central to his campaigning to date.  His strategists may believe that these voters are already in his camp and focusing on these issues will only galvanize his opposition.
What policies have the Conservatives announced so far?
In recent months, Andrew Scheer delivered a series of well-received vision speeches across the country, giving shape to what the Conservative platform might look like. Included in the series of announcements were promises to:
Balance the budget within five years;
Remove the GST on home heating and make parental benefits tax-free;
Rework the mortgage stress test to allow homebuyers to shop for better rates;
Make Canada "energy independent" by 2030;
Create a national energy corridor to move electricity and oil east and west;
Improve foreign credential recognition for new Canadians, end illegal border crossings at unofficial points of entry and support private refugee sponsorship;
Bring back the housing retrofit tax credit, a 20% refundable credit to support retrofits costing up to $20,000, which will allow Canadians to save up to $2,850 on their renovations in each year; and
Scrap the carbon tax and replace it with a new "Green Investment Standards" program that would require industrial facilities that exceed 40 kilotons of GHG emissions to invest in green technology as an offset.
What are their strengths and weaknesses?
The Conservatives will take a common-sense approach to the economic concerns of everyday voters.  Many Canadians feel like it is harder to eke out a decent living and, particularly in the West, see the federal government blocking job-creating energy projects. Facing his first federal election as leader, Andrew Scheer will present himself as someone who relates to these challenges, with solutions to unlock Canadian energy and let workers keep more of their hard-earned income. The key ballot question for them is: who do you trust to help you get ahead? Will it be the Liberals who have attempted to focus on the middle class or the Conservatives who favour less government intrusion in the economy?
The perceived weak area for the Conservatives is climate policy. Polls show that climate change is a lower priority for Conservative voters, which is why Scheer will attack Trudeau's climate policy as a recipe for increasing costs for consumers without meaningful environmental improvements.
The Scheer approach is to incent green technology development and mandate limits for large emitters (though neither overall nor industry-specific targets have been announced). The challenge will be to sell this approach as sufficient to achieve meaningful GHG reductions and position Canada as a climate leader on the global stage, a publicly stated objective for Scheer.
Another area of vulnerability may be the unwieldy and outspoken nature of first time and controversial candidates. Sticking to party lines before the platform is released may be challenging for those who have strong views on divisive social issues. War room operatives for the other parties as well as media will be scrutinizing public comments and social media posts, past and present, from every Conservative candidate, ready to pounce on any perceived sins.
What do the Conservatives need to do in each region?
Alberta
Support for Scheer doesn't get stronger than in Alberta. There are five seats in play here as the Conservatives seek a clean sweep of the province:
Calgary Centre Currently held by Liberal MP Kent Hehr, who was removed from cabinet after a series of scandals.
Calgary Skyview Incumbent MP Darshan Kang was booted from the Liberals following harassment allegations that were later substantiated in an independent investigation.
Edmonton Mill Woods Natural Resources Minister Amarjeet Sohi will be judged on whether meaningful progress has been made on pipelines. He faces a strong challenge from former Conservative Cabinet Minister Tim Uppal.
Edmonton Centre MP Randy Boissonnault will need to overcome his controversial performance cross-examining Jody Wilson-Raybould at the Justice committee.
Edmonton Strathcona Conservatives are holding out hope that this NDP stronghold will go blue again with the retirement of MP Linda Duncan.
Scheer will try to capitalize on voter disapproval of Prime Minister Trudeau and focus on the issues that matter most to Albertans – creating jobs and supporting the energy sector – to aid Conservative efforts to take these remaining seats.
The Prairies
In addition to the gains Conservatives hope for in Alberta, they will seek to peel away several of the Liberals' seven seats in Manitoba, in particular MP MaryAnn Mihychuck's Kildonan-St Paul riding after she was dropped from the Liberal cabinet.  They will also have their eyes on Elmwood-Transcona, held by NDP MP Daniel Blaikie, who beat the CPC candidate by only 61 votes in the last election.
While Maxime Bernier is campaigning throughout the Prairies hoping to pick up support, the Conservative margin in the region is so wide that he is unlikely to impact many races.
Ontario
In Ontario, Scheer's team will need to overcome a tough local political backdrop to sell these voters on a federal Conservative government. Doug Ford's challenging first year in office is registering with federal Conservatives at the doors, which is likely why the Ontario legislature will not return until after the federal vote. Compounding this challenge is a faltering NDP under Jagmeet Singh, which has the potential to bleed progressive votes to the Liberals in all regions.
The Conservatives have attracted a number of star candidates to their cause, including:
Kim Fawcett (Scarborough Southwest)– A decorated officer in the Canadian Armed Forces and advocate for women with disabilities. She decided to run against prominent Liberal Bill Blair, following an incident in which she believed the government mishandled her file.
Nadirah Nazeer (Beaches-East York) – A single mom, a Muslim, and an immigrant who is shattering conventional stereotypes of what it means to be a conservative.
Sean Weir (Oakville North-Burlington) – The Vice-Chair and former CEO of Canada's largest law firm and former city councillor will challenge MP Pam Damoff in a riding narrowly won by the Liberals in 2015.
The Conservatives' anti-carbon tax message is targeted at commuters in the suburban 905 donut around Toronto – a fiercely sought-after, vote-rich battleground. Scheer will start the campaign in Ontario seeking to hold his existing seats and hope to pick up momentum.
British Columbia
The Conservatives will spend a lot of time campaigning in BC, where splits in progressive support between the Liberals, NDP and Green Party may create opportunities in at least half a dozen ridings to add to their current seat total. However, this is the one province where Maxime Bernier could play spoiler – while he doesn't have enough support to elect MPs, he could eat into the Conservative vote share and influence the results in close races.
The diverse candidates the Conservatives have running for them in BC include:
Tanya Corbet (Delta), a member of Tsawwassen First Nation.
Helena Konanz (South Okanagan — West Kootenay), a professional tennis player who played at Wimbledon and the US Open,  who is a former Penticton City Councillor and small business owner.
Québec
Andrew Scheer has recruited former Bloc Québecois leader Michel Gauthier to rally the anti-Liberal, soft nationalist vote in Québec. He hopes to ride the coattails of Premier François Legault's conservative-minded Coalition Avenir Québec party, which swept rural and small-town Québec in last year's provincial election. While the Liberals have a strong lead in the province as the NDP recedes, the Conservatives will aim to hold onto the dozen seats they currently hold.
Atlantic Canada
The Conservatives have nowhere to go but up in the Atlantic after the Liberals swept the region in the last election. If the current competitive polling numbers are accurate, several seats are up for grabs in the Maritimes, especially in New Brunswick, where as many as four seats could change hands. The Conservatives will hope that the resignation of popular Liberal MPs in Nova Scotia and an unpopular provincial Liberal government will also help them to make gains into the Liberals' vote share in that province.
What is their advertising strategy?
Conservative ads to date have focused on introducing Andrew Scheer to voters as someone they can relate to – a common man with a humble upbringing, in contrast to Justin Trudeau's celebrity status. The Conservatives have also run negative ads highlighting the SNC Lavalin scandal, with the tagline that Trudeau is "not as advertised," hoping to appeal to disaffected voters.
On social media, the hashtag #VictoryIsKnocking is being used to highlight the tactical grassroots efforts of dedicated volunteers. The Conservatives announced they have knocked on two million doors this year, connecting with voters in the lead up to the election.
The Conservatives will also benefit from online third-party campaigns like Canada Proud, a spinoff of the Ontario Proud campaign that successfully targeted former Ontario Premier Kathleen Wynne. In addition, third-party TV ads by a group called Shaping Canada's Future have reprised the 2015 anti-Trudeau "Just not ready" ads with a new "Never ready" ad featuring the same actors.
What is the range of outcomes?
A majority is definitely within the realm of possibility for Scheer – and this may be his only option to form government, as the Conservatives are unlikely to find a willing coalition partner in a minority situation.
Current seat projections based on aggregates of public polls have the Conservatives hovering around 150 seats, 20 shy of a majority but well above the 99 seats they won in 2015. Even if they don't form government, adding a healthy number of seats to their current total would leave Scheer in a strong position going forward.
While polls are deadlocked today, support will shift significantly during the election period as voters tune in and start paying attention to the performance of party leaders, campaign controversies, advertising and local campaign organization.
For further insights and analysis of the latest federal election developments, subscribe to Counsel's regular updates.
By Stephanie Gawur, Associate Vice President and Amber Ruddy, Director, Western Canada
Stephanie grew up around politics and has built a strong network of conservative-minded politicians and organizers across Canada. An Associate Vice President with Counsel, Stephanie has over ten years of experience working in the Parliament of Canada, on political campaigns, and in the non-profit sector. Her experience includes, serving as the Director of Fundraising for an Ontario PC Party leadership bid and as a strategic advisor for Toronto Mayor John Tory's successful campaign in 2014.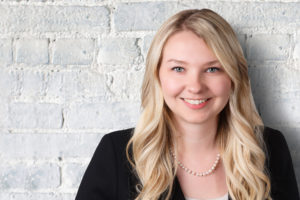 Amber is a dynamic and seasoned government relations and communications practitioner with over 7 years of experience in business advocacy atall three levels of government. Her experience includes working for a federal Conservative cabinet minister, and as the Canadian Federation of Independent Business, Director of Provincial Affairs for Alberta. She was an active volunteer on local campaigns for the UCP.