Last December, Meng Wanzhou, CFO of Chinese telecommunications giant Huawei, was arrested in Vancouver after a request was made by the United States Department of Justice under the Treaty on Extradition Between the Government of Canada and the Government of the United States of America. This kicked off a series of events that have frozen the Canada-China relationship. Over the ensuing months, two Canadians in China have been arrested and charged with espionage, Canadian canola and pork exports to China have all but stopped due to onerous Chinese inspections, and diplomatic engagement between the two countries has come to a standstill.
These facts have been widely reported, but when it comes to China, nothing is as simple as it seems. It is easy to point to Meng's arrest for allegedly violating the Iran sanctions as the reason for all our woes with China, yet the US-China trade war cannot be dismissed. While former Prime Minister Jean Chretien reportedly advocated for Canada to release Meng to restart the relationship, the geopolitical reality is that China is testing the Canadian-American alliance.
Extradition requests happen regularly between Canada and the United States. Many legal experts agree[1] that once Meng was arrested Canada had no choice but to see the judicial process through. For a Canadian politician (or prominent former politician) to push for Meng's release sends a signal to China that there is a fracture between Canada and America, and that Canada is susceptible to Chinese pressure.
No one yet knows what the decision of the Canadian courts will be, despite the intense pressure from some quarters to free Meng.  In the meantime, Canada has begun to lean on its international allies to place pressure on China for the release of Canadian citizens, much to China's irritation. The Chinese response, whether via President Trump's recent private discussion with President Xi, or Trudeau's side bar with Xi at the G20, has been to say that Canada knows that it needs to release Meng to restore relations. But there is far more to the standoff than a legal quid pro quo.
China is currently experiencing a domestic agricultural crisis with the outbreak of African Swine Flu (ASF). The Chinese government is using this crisis to its advantage by positioning themselves to apply pressure to the United States through Canada. It's important to note that Canadian canola is primarily used as feed for the Chinese pork industry, which recently had to destroy 20 per cent of its domestic pigs (about 90 million pigs) because of ASF. Projections suggest that 50 per cent of all pigs in China may need to be destroyed to prevent further spread. While it may seem ASF is the cause for decreasing the demand of canola, by applying non-tariff barriers, China has shifted the blame to the arrest of Meng in order to gain greater leverage in the disagreement.
Similarly, pork prices have surged in China due to the drop in supply, and pork imports from Germany and the U.K. have increased – but not from Canada. Note that Canada is not part of China's "Belt and the Road" initiative, also known as the "New Silk Road" that connects China to Europe. This has further angered Canadian farmers who see it as a missed opportunity – resulting in additional pressure on the Canadian government to make a deal with China and release Meng.
Further compounding the tenuous nature of Canada-China relations are recent issues with the Canada Food Inspection Agency (CFIA)'s beef industry export certificates. Typically, these would be resolved at an agency-to-agency level, but the CFIA is now encountering an unreceptive audience in China. This complete ban on Canadian meat comes at a time when Chinese domestic meat prices are spiking, and yet the Chinese government has no qualms about going toe-to-toe with Canada, demonstrating how hawkish the country has become in dealing with nations that cross it.
The Chinese government has shown that it is willing to press on Canada's strategic pressure points. Canadian canola farmers are concerned about losing entire harvests, while Canadian pork and beef farmers, who have increasingly tied their fortunes to the Chinese market, are being denied an expected windfall this year. With angry farmers across the country beginning to blame their woes on the Canadian government's arrest of Meng, China has skillfully shifted the narrative from a domestic agricultural crisis to that of the delicate Canadian-American relationship.
Domestic realities are often overlooked when we examine our nation-to-nation relationship with China. For Canada, the Chinese have targeted industries that hit close to home, and in an election year no less. For the Chinese, dramatically reducing Canadian imports at this time does little harm to their own industry, while at the same time seeks to drive a wedge between Canada and the United States
[1] https://www.cbc.ca/news/politics/meng-huawei-extradition-1.4937146 
Photo credit: Office of the Prime Minister of Canada
Prime Minister Justin Trudeau meets with President Xi Jinping of China on the margins of the G20 Summit in Turkey – November 16, 2015
---
By Evan Wiseman, Senior Consultant, Federal Advocacy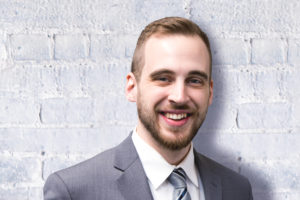 Evan is an experienced political organizer who has worked in the House of Commons and on campaigns at the federal, provincial and municipal levels. Evan's training includes a double Master's degree from the University of Toronto and the Asian Institute at the Munk School of Global Affairs specializing in the evolution of Chinese governance practices. Prior to joining Counsel, he served as the Executive and Legislative Affairs Manager for a Member of Parliament, where he provided support for the MP's roles as Parliamentary Secretary for Democratic Institutions, and Public Safety and Emergency Preparedness. At the provincial level, he worked for Ontario's Minister of Children and Youth Services and the Women's Directorate.