The carbon tax has become Canada's biggest political wedge issue. Adding to the scorn heaped on the Trudeau government's plan to price pollution by Conservative politicians, last week Alberta's NDP Premier Rachel Notley joined the chorus, throwing the federal carbon plan overboard in the wake of the Federal Court of Appeal's decision regarding the Trans Mountain pipeline.
Premier Notley's move served to distance her government from Ottawa, casting blame on federal governments past and present for delays on the pipeline. Facing re-election next spring without shovels in the ground, Notley felt she had to take action or become vulnerable to Jason Kenney's charge that Alberta got nothing in return for joining the federal climate plan.
While this is another setback for the Trudeau government's grand bargain on climate and energy – where getting oil to tidewater goes hand in hand with pricing carbon – it may not be a fatal blow.
The reality is that under the NDP plan, Alberta will still have a carbon price higher than or equal to the federal plan at $30 per tonne until 2021, when the federal price increases to $40. However, the fact that Notley felt the need to make headlines with this move shows just how much carbon pricing has become a partisan issue, with the power to move votes on the ground, especially in Alberta.
For provincial Conservative politicians, opposing the carbon tax seems like a no-lose proposition.  Conservative voters are opposed to new taxes in the first place, while the Trudeau Liberals have committed to go it alone if necessary. This makes the carbon tax a political gift that will keep on giving, as Conservatives can rail against Ottawa for imposing this tax against the provinces' will before and after it's in place.
It was therefore no surprise to see newly minted Ontario Premier Doug Ford join forces with Saskatchewan Premier Scott Moe to request a Saskatchewan Court of Appeal opinion on the constitutionality of a federally imposed carbon tax, as a potential precursor to a Supreme Court challenge. However, this move is a double-edged sword for the two premiers, for while it has garnered its fair share of headlines, most legal experts side with the federal government as being fully within its jurisdiction to price pollution.
If judicial interpretation is open to question, the economic impact of the carbon tax is no different. In the most recent session of Parliament, Conservative MPs pointed to a Parliamentary Budget Office report pegging the hit at $10 billion by 2022, equivalent to 0.5% of GDP. Liberal MPs responded with an analysis by Environment and Climate Change Canada concluding that pricing pollution will net out at an impact of only 0.1% of GDP when accounting for the fact that BC, Alberta, Quebec and Ontario (at the time of the report's writing) already had climate plans – and this doesn't factor in the economic benefits of clean technology innovation spurred on by new market forces reacting to the pricing regime.
While the anti-carbon tax team has been scoring the most political points lately, the game is far from over. In provinces and territories that actively cooperate with the Pan-Canadian Agreement on Clean Growth and Climate Change, either by putting in place their own carbon tax or a cap and trade system, the federal government is directing $1.4 billion from the Low Carbon Economy Leadership Fund towards green initiatives via bilateral agreements. This "carrot" approach has sweetened the deal and helped to bring most provinces on board, with the exception of Saskatchewan, PEI, Ontario (post-Premier Ford's election) and most recently Alberta. As things stand, voters in BC, Manitoba, Quebec, New Brunswick, Nova Scotia and Newfoundland can expect a succession of feel-good funding announcements and access to new green programs like home retrofits.
Absent from provincial participation in the federal carbon tax regime, Environment Minister Catherine McKenna has indicated that carbon tax revenue would flow directly to individuals and businesses, presumably via the tax system, akin to the approach adopted by Christy Clark's BC Liberal government.  In plain political language, cheques from Ottawa could be landing in voters' mailboxes in provinces that opt out starting in 2019, just in time for the federal election. Young, lower-income and urban voters, who are less likely to rack up big gas bills at the pumps, may end up better off, while rural and suburban voters will feel a bigger hit to their pocketbooks over time if they don't change their fossil fuel consumption habits. Ironically, the federal Liberals may win over more voters in those provinces where carbon tax revenues flow directly to individuals and businesses, rather than to provincial government programs, as this model has garnered strong public support in BC from all sides of the political spectrum.
Against this backdrop, Canada's Ecofiscal Commission recently released a report to show how carbon pricing has led to lower emissions in BC, California and the UK. The report also relies on polling done by Abacus Data that shows there is low public understanding of how carbon pricing works. It recommends gradually increasing carbon pricing, a broader public conversation about carbon pricing, and the need for evaluation of carbon policies over time.
While the federal Liberals would have preferred to have more provincial dance partners rather than a partisan fight over the carbon tax, they can take comfort in the fact that most Canadians support carbon pricing, and even those who are on the fence may admire their commitment to principled, strong national action. But the federal government will need to convince the public that implementing carbon pricing will be relatively painless and gradual, in the face of attacks from federal and provincial Conservative politicians.  This means the government should waste no time in stepping up the defense of their plan to price pollution.
Will partisan division ultimately doom climate action in Canada, as alternating governments erect and scrap pricing regimes? I believe that all Canadians feel tremendous pride in the example we set as a force for good on the world stage – and doing our fair share to stop climate change is no exception. At the same time, the effects of climate change are being felt more profoundly with each successive year across Canada – as raging wildfires blow smoke across the West; flooding affects insurance rates in Calgary, Toronto and Montreal; and melting sea ice transforms the Arctic. Political leaders of all stripes may want to ask themselves how politically sustainable their position is over the long run.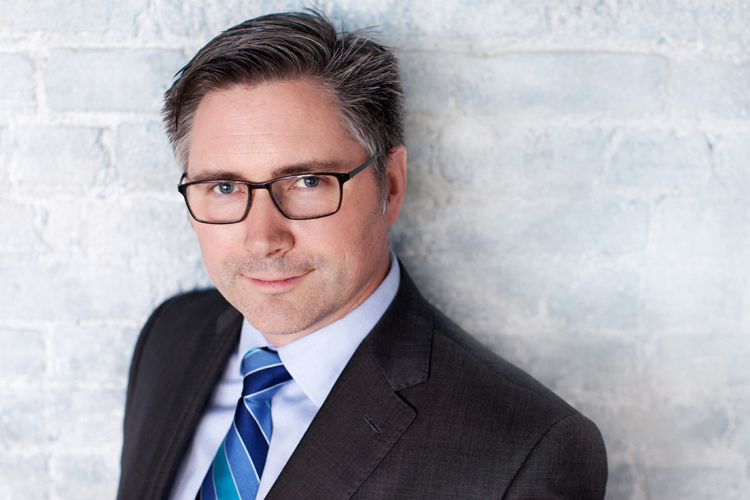 Written by Sheamus Murphy, Vice-President, Federal Advocacy, at Counsel Public Affairs in Ottawa.
Sheamus has over 15 years of experience in government, communications and public affairs, including on Parliament Hill, at Queen's Park and in the private sector.
Click here to read more.