The release of Dr. Eric Hoskins' much-anticipated report on the Implementation of National Pharmacare earlier this month has reignited the longstanding public debate regarding how Canadians should pay for their medications.  
What's different this time is that pharmacare is set to become a defining issue in the federal election – a big ticket item of such magnitude that it may dominate not just the 2019 election, but the 2023 campaign as well.
Universal vs. "Fill the Gaps"
Shortly after Dr. Hoskins was appointed to study this issue, Finance Minister Bill Morneau expressed a preference for a limited, "fill the gaps" approach, which would bring approximately 1 in 10 Canadians without drug coverage into the public system, at an estimated cost of $3 billion annually. This is akin to the Quebec model, where those without private insurance would gain access to their provincial drug formulary.  
But Dr. Hoskins went all-in, recommending universal, single-payer national pharmacare, with a jaw-dropping $15 billion annual price tag in new federal spending upon full implementation by 2027.
Reporters seized on this discrepancy, where at first glance, Hoskins' report appears to be at odds with Minister Morneau's preferred approach. I would argue that for the purposes of the upcoming election, their position is actually not that different – but first let's take a closer look at how Hoskins' report meshes with the reality of today's drug system.
Dr. Hoskins' rationale for a full universal program was three-fold:
   

The current mix of private and public drug plans offer varying levels of drug coverage across the country, leaving many underinsured;

   

Private plans are becoming less affordable as drug costs increase; and

   

A universal program would produce an estimated $5 billion in savings by pooling collective bargaining power in one central Canadian Drug Agency.
Generally speaking, in our current system, drugs covered under private plans cost more than under public plans.  In return, working people get better access to drugs via private insurance than those under public plans, where access needs to be rationed to fit public drug budgets – especially in "have-not" provinces.  Dr. Hoskins assumes that by rationalizing the drug formulary under a single negotiator and topping up provincial drug spending (by giving more per capita drug transfers to "have-not" provinces), he can enact savings across the board and equalize access.  However, this may result in reduced access to drugs under universal pharmacare for many Canadians relative to their existing private drug plans. To compensate for this fact, Hoskins proposes to continue to allow private plans to top-up coverage, while dramatically shrinking their role in the drug system over time, from a projected $19.8 billion down to $3.2 billion in 2027.
Striking the right balance
The Hoskins report was met with praise from union leaders who have long advocated for universal pharmacare, further cementing the Liberal government's bond with these key stakeholders. While the policy's political appeal is evident, the road to full implementation is fraught with downside risks. Beyond the price tag, the government risks alienating drug makers from the Canadian market and incurring the wrath of families who may not be able to access certain drugs under the new system.
Little attention has been paid to the fact that in recent years, Canada's public drug plans have already pooled their bargaining power via the pan-Canadian Pharmaceutical Alliance (pCPA).  The result is over 200 completed joint negotiations on brand name drugs and price reductions on over 60 generic drugs, producing annualized savings from negotiations to date estimated at nearly $2 billion. This work would be expanded under the new Canadian Drug Agency proposed by the federal government in the 2019 budget.
Added to this dynamic are the federal government's proposed reforms to the Patented Medicines Pricing Review Board (PMPRB) regulations, which Health Minister Ginette Petitpas Taylor said will be adopted in the coming weeks.  These reforms would significantly reduce the ceiling price of brand name drugs approved for sale in Canada, resulting in savings of $1-2 billion annually. Under the status quo, this reduction will benefit private drug plan sponsors, and ironically eat into any margin that drug makers can offer public plans via the pCPA (or future Canadian Drug Agency) in the form of further reductions.
With these price cuts looming, drug makers worry that Canada, which represents only 2% of the global drug market, will cease to be a top-tier destination for global R&D investment and early introduction of new medicines. Instead, firms may focus their efforts on other jurisdictions where they can recoup their considerable R&D investments sooner, which could impact Canadian patients awaiting new treatments and the vitality of Canada's life sciences sector.  The new Canadian Drug Agency will have to grapple with this challenge – and no matter how arm's length from government it will be, if it can't strike the right balance, politicians at the federal level can expect to be on the receiving end of angry families desperate to access life-saving medications. As someone who has managed these situations for a health minister in Ontario, it's not fun.
The Politics of Pharmacare
The way forward on pharmacare will hinge on the party platforms and the election results.  Andrew Scheer wasted no time in attacking the plan's $15 billion price tag as a veiled tax grab while questioning the Liberals' managerial ability.  A Conservative victory in October will mean that the Hoskins report will gather dust on the shelf, like past reports recommending pharmacare that have been ignored by previous governments.
Jagmeet Singh has already promised to include universal, single-payer pharmacare in the NDP platform, but has insisted that the government should move to implement the plan immediately in 2020 – balking at Hoskins' 8-year implementation timeframe.  To ensure the Liberals don't steal their thunder on the left of the political spectrum, the NDP promised to cover mental health, dental, vision and hearing care as well. In the event of a hung Parliament, pharmacare is one of the first areas of agreement that could form the basis of a Liberal minority government supported by the NDP.
The Liberals have yet to fully endorse the Hoskins report, keeping their powder dry until voters tune in closer to the election.  However Minister Petitpas Taylor recently indicated the Prime Minister will opt for a universal approach. But it still remains to be seen if the Liberals will commit to Hoskins' full plan, or just the first step covering the next electoral mandate. By 2022, the Hoskins report only recommends universal coverage of essential medicines – a stripped down formulary with a price tag of $7.6 billion. While the system savings would be small, this would ensure a minimum level of universal coverage while leaving the private plans with a robust role in the system (reducing their share from $14.7 billion to $11.4 billion).  This looks a lot like the "fill the gaps" approach, even though it would leave the uninsured without full coverage equivalent to current public plans. It would then allow the Liberals to run on building out the full program in the 2023 election.
This step-wise approach has both political and fiscal appeal. It keeps proponents of full universal pharmacare on board as the new system's foundations are built, and it allows the federal government to gradually fund the program from within its existing fiscal capacity.  The Liberals have eschewed balanced budgets in favour of maintaining a 30% debt-to-GDP ratio. As the economy grows, this creates the fiscal room to fund drug coverage as it grows between 2022 to 2027. This may be why Dr. Hoskins did not feel the need to recommend a politically unpopular payroll tax to finance the program.
Election night is only four months away.  Depending on the results, pharmacare may dominate the federal agenda for the next four years – and possibly the four years after that.
By Sheamus Murphy, Vice President, Federal Advocacy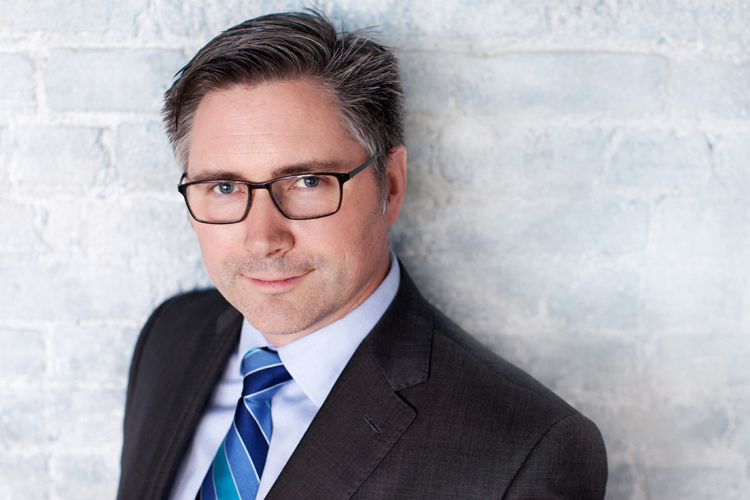 Sheamus has over 15 years of experience in government, communications and public affairs, including on Parliament Hill, at Queen's Park and in the private sector. Before joining Counsel, he was Acting Vice-President, Corporate Affairs and Communications at Shoppers Drug Mart. At Queen's Park, Sheamus served as Director of Communications to the Minister of Health and Long-term Care and in senior roles with the Attorney General and Minister of Training, Colleges and Universities.