Alberta is blue again. The United Conservative Party led by Jason Kenney has won its first majority government. The UCP won 63 of the 87 seats in the Alberta Legislature, and over 53.8% of the popular vote, after an election filled with negative attacks and divisive policy issues.
Heavy turnout in the advance polls is often a sign that people want change and that was certainly the case in Alberta. Early voting shattered records across Alberta with about 700,000 casting their ballot in the advance polls, almost half the total number who voted in the last election. The UCP carried the vote in traditional Conservative strongholds of Calgary and rural Alberta.
Premier-elect Jason Kenney successfully put together the most detailed election platform in Alberta's history. The UCP focused on what is top of mind to Albertans: jobs, the economy and pipelines, making the central theme of their election campaign "making life better for Albertans."
This win is a personal triumph for Kenney, who has been campaigning for the past three years. Kenney ran and became leader of the PC Party, ran a referendum on the question of merging the PC and Wildrose parties with 95% support from both memberships, became leader of the new United Conservative Party, and won his seat to become an MLA in a by-election.
Outgoing Premier Rachel Notley comfortably held on to her riding of Edmonton-Stratchona. After taking Alberta's NDP from near obscurity on to form its first ever government four years ago, Notley confirmed that she will stay on as party leader in her concession speech.
MLAs to Watch
While it is premature to predict exactly what roles individuals will play in cabinet in Jason Kenney's government, what is certain is that it will be diverse and young, as Kenney often promoted the diversity of his candidates and the fact that half are under the age of 40.
Given the number of UCP MLAs elected, one of Kenney's early challenges will be keeping the size of the cabinet manageable while finding useful roles for the people he recruited as candidates. Kenney indicated a number of times during the campaign that Albertans should expect a larger and more experienced cabinet than was the case over the previous four years.
People to keep your eyes on include:
Leela Aheer (Chestermere-Strathmore)-

first elected in 2015, Aheer served as

Deputy Leader and unseated Freedom Party Candidate Derek Fildebrandt. The two MLAs went head to head due to boundary changes with Fildebrandt being barred from running under the UCP banner.

Drew Barnes (Cypress-Medicine Hat)

– first elected in 2012, Barnes has served in a number of critic portfolios from finance to energy.

Rick McIver (Calgary-Hays)

– first elected in  2012, McIver served in several cabinet positions under Premiers Alison Redford, Dave Hancock and Jim Prentice and served as an interim PC Leader and would be well suited for a prominent role.

Jason Nixon (Rimbey-Rocky Mountain House-Sundre)

– a key member of Jason Kenney's inner circle and experienced MLA, Nixon was first elected as a Wildrose MLA in 2015 and acted as a key conciliator in the merger of parties.

Sonya Savage (Calgary North-West)-

senior executive for the Canadian Energy Pipeline Association and Enbridge. Sonya has a Masters of Law in Environment and Energy, with a published thesis on the National Energy Board.

Tyler Shandro (Calgary-Acadia)-

a skilled municipal lawyer and expert campaigner.
One of the races still too close to call as the night came to an end, was the battle in Lethbridge West between UCP candidate Karri Flatla (a small business owner with 15 years' experience across economic development, oil and gas, and realty) and prominent NDP cabinet minister Shannon Phillips. Should Flatla find a way to close the gap of just 377 votes, she would be a strong contender for a seat at the cabinet table.  
Perhaps the only significant disappointment for Kenney this evening was the fact the NDP appear to have managed to hold onto all but one of their seats in the Edmonton area where he had recruited many quality candidates.
What to expect in the first 100 days
The UCP won't waste any time implementing their fresh agenda. Change will be swift and significant.
Their detailed platform policy includes:  
Bill 1: An Act to Repeal the Carbon Tax

Bill 2: Alberta's Open for Business Act

Bill 3: Farm Freedom Act
There will be at least twelve pieces of legislation in the first spring sitting. There will not be a summer recess. The UCP are calling the months ahead, "the summer of repeal" where they will work to remove what they consider harmful regulations enacted by the NDP and go further in freeing business owners of onerous red tape and regulatory requirements.
The table is also set for a showdown between Alberta and the federal government. Kenney is likely to align with other conservative Premiers, including Ontario's Doug Ford, Manitoba's Brian Pallister and Saskatchewan's Scott Moe in ramping up tensions over the Trudeau government's carbon tax, and in supporting Andrew Scheer's efforts to win the federal election in October.
For more information on what this means for your organization, please contact Amber Ruddy at aruddy@counselpa.com or 403.472.1136
By Amber Ruddy, Director Western Canada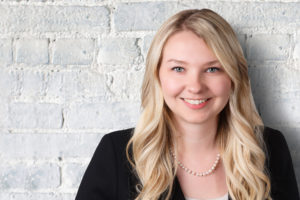 Amber is a dynamic and seasoned government relations and communications practitioner with over 7 years of experience in business advocacy at both the provincial and municipal levels. Her experience includes working for a federal Conservative cabinet minister, and as the Canadian Federation of Independent Business, Director of Provincial Affairs for Alberta. She is an active volunteer on local campaigns for the UCP.