Image Credit: (Nathan Denette/The Canadian Press)
---
Member of Parliament and former cabinet minister Erin O'Toole has been elected Leader of the Conservative Party of Canada (CPC) and will serve as Leader of the Official Opposition.
In what proved to be a close and contentious race, O'Toole defeated perceived frontrunner Peter MacKay, newcomer Dr. Leslyn Lewis, and fourth place candidate Derek Sloan.
After late night delays due to ballot counting machines, O'Toole won with 57 per cent of the vote and 19,271 total points, to MacKay's 42.9 per cent and 14,528 points on a third and final ballot.
Although she finished in third place, Dr. Leslyn Lewis and her campaign did incredibly well, winning Saskatchewan with a strong performance across Canada.
O'Toole is a three-time MP from Durham, Ontario, and was first elected in a 2012 by-election.
He served as a member of the Royal Canadian Air Force for twelve years, rising to the rank of captain, where he received the Sikorsky Helicopter Rescue Award for rescuing an injured fisherman at sea.
After serving his country and graduating from law school at Dalhousie University in Nova Scotia, O'Toole spent a decade as a corporate lawyer before being elected to federal office in 2012.
In the Harper government, O'Toole served as Parliamentary Secretary to the Minister of International Trade before being promoted to Minister of Veterans Affairs, where he earned wide respect for implementing positive changes for veterans.
O'Toole also ran for leader of the CPC in 2017 and placed a respectable third out of a crowded slate of fourteen candidates.
O'Toole has unique appeal across Canada: he is from Ontario, served in the military in the Atlantic and was educated in Nova Scotia. He is fluently bilingual and made a concerted effort to be the race's most popular candidate in Western Canada.
His campaign strategically launched in the heart of Conservative Alberta. Originally known as a moderate, or red Tory, he purposefully dubbed himself "the true-blue Conservative leader." This worked for O'Toole, despite having a moderate voting record and reputation.
Having won his party's leadership by dominating Canada's western provinces, and with a surprising victory in Quebec, O'Toole is well positioned to keep a western-separatist movement from splitting the Conservative party.
The new leader enjoyed endorsements from influential Conservative insiders, including Alberta Premier Jason Kenney, 38 Members of Parliament and dozens of provincial and local leaders.
Voting attrition and second choice support mattered in this campaign. Despite a ranked ballot system, many social conservatives chose only their first-place candidate through this preferential system. Known as "plunking" in political campaigns, this meant that after their first choice was voted off the ballot, their support did not go to a second candidate.
O'Toole purposely portrayed MacKay as a Liberal-leaning rival and MacKay did not successfully combat the image, leaving him with little down-ballot support. In contrast, O'Toole worked hard to benefit as a natural second choice for social conservatives, adding to his own strong base and a majority of western Canadian Conservatives.
His strategy helped power the popular MP to his party's leadership.
Despite a combative tone with rival Peter MacKay, including publicly accusing his rival campaign of a hacking scandal, O'Toole's transition plan includes welcoming former rivals and their teams.
Usually known and respected as friendly and conciliatory, O'Toole ran an especially aggressive campaign with a "Take Back Canada" tone. It will be interesting to watch if O'Toole attempts to hold this aggressive pre-election stance, or if he gravitates towards his preferred friendlier tone.
The CPC last held a leadership vote in 2017, when 141,694 ballots were cast and Andrew Scheer was chosen leader on a thirteenth ballot with 50.95% of his party's ballots.
Despite a perception that Scheer underperformed in the 2019 federal election, O'Toole inherits a party that increased its seat count by 26 and won the country's popular vote less than 12 months ago.
In contrast to Mackay and Lewis, O'Toole already has a seat in the House of Commons. The Durham MP pushed a campaign narrative that he was ready to lead on day one. Moreover, Conservative insiders believe O'Toole's leadership will be the most stabilizing for current political staff, the Party's organization and their campaign readiness.
This could be important if the Liberals orchestrate or are pushed into an early election, as happened following Stockwell Day's Canadian Alliance party victory in 2000 and Stephen Harper's CPC leadership win in 2004.
Despite a pandemic, the precarious nature of the minority government and the likelihood that more bad news could come out of the WE scandal, election rumours continue to persist in political circles.
In the midst of a difficult week that saw the resignation of his Finance Minister and new revelations in the ongoing WE Charity controversy, Prime Minister Trudeau prorogued Parliament until September 23rd.
Trudeau will look to reset his government's agenda with a Throne Speech in the early days of the Fall. An election will be triggered if the opposition parties combine to defeat his Liberals.
Even if there is not a general election, with two Toronto-area by-elections due to be called within six months, we will soon see if O'Toole's version on conservatism can sell to swing voters in key battlegrounds.
While his campaign resisted the urge to spend substantial time measuring drapes on a transition plan, O'Toole is expected to build a united, big-tent party with activists from coast-to-coast who are ready to work as of tomorrow morning.
---
Insights by Caroline Pinto, Managing Principal, Rob Gilmour, Vice President, Government Relations, Jessica Georgakopoulos, Associate Vice President, Communications and Campaigns, and Amber Ruddy, Director of Western Canada.
Managing Principal and a co-founder of Counsel Public Affairs, Caroline has more than 20 years of experience in politics and government relations in and around Queen's Park. Caroline once served as policy advisor to the Attorney General of Ontario and Minister Responsible for Native Affairs under the Mike Harris government from 1995 to 1998. Prior to Counsel, she had a two-year stint as Vice President and Director in the Private/Public Partnership Group at Deloitte & Touche LLP.
Rob joined Counsel from Queen's Park, where he served as the Deputy Executive Director of PC Caucus Services. Having worked on Parliament Hill and at Queen's Park for two Conservative administrations, he has served in strategic roles for municipal, provincial and federal leadership, central and local campaigns. Rob's consulting experience includes time at a multi-national public affairs operation, an Ontario-based firm, and running his own consultancy.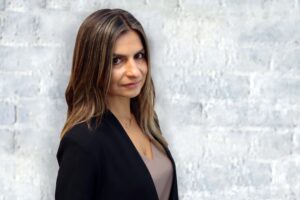 Jessica has previously served as the Director of Strategic Communications for the Premier of Ontario,  the Chief of Staff to the Minister of Long-Term Care of Ontario, and the Director of Communications for Ontario's Minister of Government and Consumer Services. Jess brings to Counsel the experience of a former Director of Communications at the Ontario Chamber of Commerce, and serving as Press Secretary and Issues Manager to two Federal Cabinet Ministers in the Harper Government.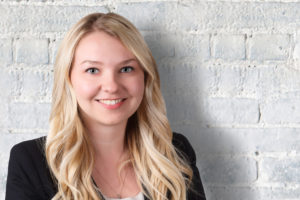 Amber is a dynamic and seasoned government relations and communications practitioner with over 7 years of experience in business advocacy atall three levels of government. Her experience includes working for a federal Conservative cabinet minister, and as the Canadian Federation of Independent Business, Director of Provincial Affairs for Alberta.