Premier Jason Kenney's top priorities of jobs, pipelines and the economy drove the composition of his new 23-member cabinet, sworn in yesterday. The Premier's front bench includes new portfolios such as Red Tape Reduction and Natural Gas that both increase the number of ministers, and signal his top priorities.
A wide range of experience is represented in cabinet, with a front bench made up of business owners, academics, energy professionals, teachers, a musician, farmers, and lawyers. The cabinet is a mix of experienced politicians and first-time elected officials, and notably, it's also a very young cabinet, with an average age of just 43.
The Premier will also serve as the Minister of Intergovernmental Relations, signalling the importance of provincial and federal government affairs ahead of October's federal election.
Cabinet Ministers are expected to receive detailed mandate letters that closely reflect the United Conservative platform, but they are not yet public. The UCP laid out a detailed 375-point suite of policy proposals on the campaign trail, and now feel they have a strong mandate to deliver on these promises — it's likely that the mandate letters will closely reflect those policies.
People to Watch
Sonya Savage, Minister of Energy
Minister Savage was the first to get to work in a public way, attending the Senate's Standing Committee on Transport and Communications with the Premier to speak out against Bill C-48, the proposed federal tanker ban on the west coast. Minister Savage, who is highly regarded by her former oil and gas colleagues, also held a joint press conference with the Premier to proclaim Bill 12: the turn-off-the-taps law, which would allow Alberta to restrict oil and gas shipments to BC.
Tyler Shandro, Minister of Health
Minister Shandro was a practicing lawyer who served on many prominent boards including The National Parole Board and the Municipal Government Board. His leadership on uniting the conservative parties, combined with his experience as a seasoned campaigner has earned him a stellar reputation in the conservative movement. He has been given what is often viewed as a challenging portfolio, despite limited experience in health care issues — this should be viewed as a vote of confidence.
Jason Nixon, Minister of Environment and Parks and House Leader
Minister Nixon, a key member of Jason Kenney's inner circle and experienced MLA, will continue to be a trusted confidant of the Premier. During the election he spent much of his time managing issues and assisting fellow candidates province-wide. As House Leader he will be responsible for the setting the ambitious legislative agenda of the government and will play an important role as Environment Minister in the government's fight against the Trudeau government's carbon reduction policies including its carbon tax.
Transition team and staffing
On April 22, senior staff leading the transition team were named:
Jamie Huckabay, Chief of Staff to the Premier
Howard Anglin, Principal Secretary
Katy Merrifield, Executive Director of Communication and Planning
Christine Myatt, Deputy Director of Communications and Press Secretary
David Knight Legg, Head of Transition
The team includes a mix of experienced political staffers and trusted advisers of the Premier. The transition team is tasked with staffing up the government, and nearly 150 positions are currently being filled.
The Premier's office is handling the hiring of Chief of Staff and Press Secretary positions. Ministers were introduced to their current staff (if hired) in the early afternoon following the swearing-in of cabinet.
What's next?
Other UCP MLAs will be sworn in and a Speech from the Throne will be delivered following the May long weekend. It is anticipated that the first legislative session will run until the end of July.
We can expect at several pieces of legislation in the first spring-summer sitting. The UCP are calling the months ahead, "the summer of repeal," where they will work to remove what they consider harmful regulations enacted by the NDP and will go further in freeing business owners of onerous red tape and regulatory requirements.
Bill 2: The Open for Business Act presents a strong opportunity for stakeholders to get involved. With Grant Hunter being appointed as the Associate Minister for Red Tape Reduction, there is the ability to present ideas across government that will reform the regulatory environment and ease constraints holding industry back. It is interesting to note that this sentiment matches the policies enacted through Premier Doug Ford's Open for Business Act in Ontario.
Premier Jason Kenney will be appealing directly to Canadians in other regions to build support for their pro-jobs and pipeline priorities. He is heading to Ottawa to speak out against a federal bill on pipelines before the Senate, in what is expected to be one of many showdowns with Prime Minister Trudeau. On May 3rd, Premier Kenney will deliver a speech at the Canadian Club Toronto and in interviews with Quebec media has suggested he would tour regions in eastern Canada to help drum up support for pipelines.
Here is the complete list of cabinet ministers:
CLICK HERE to download a printable poster of the new Alberta cabinet ministers for your reference.
Premier Jason Kenney, President of Executive Council and Minister of Intergovernmental Relations
Demetrios Nicolaides, Minister of Advanced Education
Devin Dreeshen, Minister of Agriculture and Forestry
Rebecca Schulz, Minister of Children's Services
Rajan Sawhney, Minister of Community and Social Services
Leela Aheer, Minister of Culture, Multiculturalism and Status of Women
Tanya Fir, Minister of Economic Development, Trade and Tourism
Adriana LaGrange, Minister of Education
Sonya Savage, Minister of Energy
Jason Nixon, Minister of Environment and Parks
Tyler Shandro, Minister of Health
Rick Wilson, Minister of Indigenous Relations
Prasad Panda , Minister of Infrastructure
Doug Schweitzer, Minister of Justice and Solicitor General
Jason Copping, Minister of Labour and Immigration
Kaycee Madu, Minister of Municipal Affairs
Josephine Pon, Minister of Seniors and Housing
Nate Glubish, Minister of Service Alberta
Ric McIver, Minister of Transportation
Travis Toews, President of Treasury Board and Minister of Finance.
Associate Ministers:
Jason Luan, Associate Minister of Mental Health and Addictions
Dale Nally, Associate Minister of Natural Gas
Grant Hunter, Associate Minister of Red Tape Reduction.
Major non-cabinet assignments:
Jason Nixon, House Leader
Doug Schweitzer, Deputy House Leader
Ric McIver, Deputy House Leader
Sonya Savage, Deputy House Leader
Mike Ellis, Whip
Joseph Schow, Deputy Whip
Muhammad Yaseen, Parliamentary Secretary of Immigration.
Changes in the bureaucracy
Premier Kenney and his cabinet have announced the members of Deputy Minister's Council. Full biographies can be found at alberta.ca/deputy-ministers-council
The following senior officials have been appointed:
Ray Gilmour, Secretary to Cabinet and Deputy Minister of Executive Council
Coleen Volk, Associate Deputy Minister of Executive Council, and Deputy Minister of Operations and Intergovernmental Relations
Mark Cameron, Deputy Minister of Policy Coordination Office
Chris McPherson, Deputy Secretary to Cabinet
Rod Skura, Deputy Minister of Advanced Education
Andre Corbould, Deputy Minister of Agriculture and Forestry
Darlene Bouwsema, Deputy Minister of Children's Services
Shannon Marchand, Deputy Minister of Community and Social Services
Lora Pillipow, Deputy Minister of Culture, Multiculturalism and Status of Women
Jason Krips, Deputy Minister of Economic Development, Trade and Tourism
Curtis Clarke, Deputy Minister of Education
Grant Sprague, Deputy Minister of Energy
David James, Associate Deputy Minister, Natural Gas
Bev Yee, Deputy Minister of Environment and Parks
Lorna Rosen, Deputy Minister of Health
Donavon Young, Deputy Minister of Indigenous Relations
Shannon Flint, Deputy Minister of Infrastructure
Phil Bryden, Deputy Minister of Justice and Solicitor General
Dennis Cooley, Associate Deputy Minister, Solicitor General
Shawn McLeod, Deputy Minister of Labour and Immigration
Meryl Whittaker, Deputy Minister of Municipal Affairs
Susan Taylor, Deputy Minister of Seniors and Housing
Cynthia Farmer, Deputy Minister of Service Alberta
Andre Tremblay, Deputy Minister of Transportation
Athana Mentzelopoulos, Deputy Minister of Treasury Board and Finance
Tim Grant, Deputy Minister of Public Service Commission
Corey Hogan, Managing Director of the Communications and Public Engagement Office
For more information on what this means for your organization, please contact Amber Ruddy at aruddy@counselpa.com or 403.472.1136
By Amber Ruddy, Director Western Canada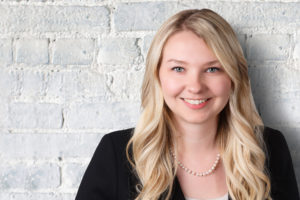 Amber is a dynamic and seasoned government relations and communications practitioner with over 7 years of experience in business advocacy at both the provincial and municipal levels. Her experience includes working for a federal Conservative cabinet minister, and as the Canadian Federation of Independent Business, Director of Provincial Affairs for Alberta. She was an active volunteer on local campaigns for the UCP.