Over a month after a federal election that sent MPs back to Ottawa with a largely status quo result, today's cabinet shuffle did not signal business as usual, with an overhaul in many key portfolios.
Shuffling the minister responsible for a portfolio can send a strong message about the government's priorities. Here are the changes Counsel believes will have the most impact on federal advocacy going forward:
Environment and Climate Change – Steven Guilbeault
The most polarizing decision today, Guilbeault's appointment to the climate file is being met with praise from environmental NGOs, but with apprehension from industry who are seeking a balanced approach to achieving Canada's climate targets. A lifelong environmentalist, Guilbeault comes to the role after a controversial stint at Heritage where he struggled to win broad support for his changes to the Broadcasting Act outside of his home province. In his new role, he will be charged with meeting Canada's ambitious new climate targets, via initiatives including moving to a net-zero electricity system by 2035, zero-emission vehicle adoption, tough new methane regulations and capping emissions from the oil and gas sector. He will also have responsibility for Parks Canada and the overhaul of the Environmental Protection Act, impacting chemicals and plastics.
Natural Resources – Jonathan Wilkinson
A counterbalance to Guilbeault's appointment, Wilkinson stays present in the climate file after winning praise for his even-handed stewardship for the ECCC portfolio. As a BC minister, Wilkinson will be closely attuned to the realities of the natural resources sector, including the important role that oil, gas and forestry play in Western Canada's economy. He is a strong supporter of the emerging hydrogen economy and will also be charged with supporting the development of a Canadian battery supply chain, from mining to processing to manufacturing.
National Defence – Anita Anand
Following her first election in 2019, newcomer Anita Anand was appointed to cabinet and found herself handling one of the toughest files of the last mandate as Minister of Public Services and Procurement. Thrust into the near-daily spotlight with responsibility for securing Canada's supply of PPE, medical supplies and COVID-19 vaccines, Anand proved herself one of the government's most impressive members of cabinet. In her new role, Anand will take on the difficult challenge of addressing sexual misconduct within the Canadian military, a challenge which her predecessor Harjit Sajjan struggled to resolve. She will also benefit from her procurement experience as Canada renews its aging military equipment.
Foreign Affairs – Mélanie Joly
This promotion for Joly comes after her strong performance handling a trio of files in Tourism, Economic Development and Official Languages. A strong communicator and political organizer, Joly developed excellent international relationships in her former role as Heritage Minister, particularly with China's culture minister. This is a building block at a time when Canada-China relations are at an all-time low after the release of the two Michaels following their forced detention. She replaces Marc Garneau, who is reportedly being appointed Ambassador to France, triggering a byelection in the safe Liberal riding of Notre-Dame-de-Grâce—Westmount.
Health – Jean-Yves Duclos
Respected within cabinet for his policy acumen, Duclos takes on the health file at a time of interprovincial tensions over federal health transfers, especially in his home province of Quebec. He will be charged with helping to rebuild Canada's health systems after the shock of COVID-19, with a focus on long-term care and primary health human resources. Duclos will also need to address the contentious drug policy file, as controversy over the implementation of new patented drug pricing regulations threatens to dry up private sector life sciences investment – at a time when Canada is trying to rebuild its drug manufacturing capacity.
Mental Health and Addictions – Carolyn Bennett
With the previous mandate so heavily focused on handling the primary effects of COVID-19, the sharp rise in mental health struggles and the growing opioids crisis in Canada were at times overlooked. With the creation of a new Health portfolio focused solely on these challenges, they may now get the attention and resources they need. Minister Bennett will join this portfolio from her previous role at Crown-Indigenous Relations, where unlike her counterpart Marc Miller she struggled to win broad support from Indigenous communities. A physician for 20 years before entering politics with a focus on family and women's health, Bennett is poised to be a strong fit in this role. As recognized during the campaign, addressing mental health and addictions remains a top priority for Canadians.
Immigration, Refugees and Citizenship – Sean Fraser
A popular MP within the Liberal caucus who distinguished himself on the backbenches as a clear communicator, Fraser is the sole cabinet minister for Nova Scotia, one of the few provinces where the Liberals lost seats in the last election. He takes on the immigration file at a time of transition, as the government is on track to meet its ambitious immigration targets (a record 401,000) largely by welcoming new Canadians from within our borders during the pandemic. He will now need to return the department's focus to attracting newcomers from abroad, while addressing visa backlogs and language testing bottlenecks. Fraser will also be charged with settling up to 40,000 Afghan refugees in the country.
Canadian Heritage – Pablo Rodriguez
Previously Prime Minister Trudeau's legislative quarterback, Pablo Rodriguez has been called upon to once again lead Canadian Heritage, after holding the file for the last year of Trudeau's first mandate. This is a vote of confidence in Minister Rodriguez's abilities, as Heritage's legislation were some of the hottest flash points in the last six months of Canada's 43rd parliament. Notable challenges include the Broadcasting Act (Previously C-10) and the Online Harms Act – the passage of which will require Rodriguez to use skills honed as House Leader in the last Parliament.
Indigenous Services – Patty Hajdu 
Coming off a brutal twenty-month stint as Health Minister during a global pandemic, Hajdu is well positioned for the firehose of issues that await her at ISC. While service delivery significantly improved under Minister Miller, much work remains to be done. ISC is largely on  track to deliver on targets to eliminate boiled water advisories on reserves, and now turns its attention to the difficult issues of reforming Indigenous education, health care and on-reserve policing. As an MP from Northern Ontario, Minister Hajdu brings well developed relationships with key Indigenous stakeholders to the role.
Crown-Indigenous Relations – Marc Miller 
Marc Miller comes to the CIRNA file after a successful two-year stint at Indigenous Services. Having gained a reputation as an earnest and high performing Minister, his entry into the role will be welcomed news to many Indigenous leaders across Canada. A close friend of the Prime Minister, Miller first gained attention in the House of Commons after learning Mohawk and addressing the Chamber for the first time in this language. He will face an extraordinary task, dealing with the hundreds of difficult issues while trying to reform the settlement negotiation process and a department that is sorely in need of a complete overhaul.
Women and Gender Equality and Youth – Marci Ien
Seen as a rising star in the Liberal caucus, Marci Ien is one the newer MPs to join cabinet. She was first elected just under a year ago in a Toronto-Centre byelection held to replace the seat vacated by former Finance Minister Bill Morneau. Ien has a long and distinguished career in journalism and broadcasting, and in this role regularly advocated on issues of equality and human rights. Recognized as a strong communicator and a well-respected team player, Minister Ien will play a key role in advancing better supports for women who have been disproportionately impacted by COVID-19 and moving forward on key pieces of the Liberals' feminist policy commitments.
Housing and Diversity and Inclusion – Ahmed Hussen
Minister Hussen keeps the housing portfolio from his previous post but in a stand-alone ministry, giving the file the added attention it deserves coming out of an election where housing affordability was a major issue. By linking the file with diversity and inclusion, the government may be recognizing this disproportionate impact of high housing costs on newcomers and racialized Canadians. Expect Minister Hussen to play a high visibility role as the government rolls out major new housing initiatives throughout its mandate.
Intergovernmental Affairs, Infrastructure and Communities – Dominic LeBlanc
A trusted confidante of the Prime Minister, Minister LeBlanc's role as lead negotiator with the provinces now includes municipalities. Frustrated by the inability to find willing provincial partners to match infrastructure spending, the federal government has increasingly opted to go around the provinces to fund local infrastructure priorities. Watch for LeBlanc to broker large deals with provinces willing to match federal ambitions, especially in the electricity transmission space, where the Canada Infrastructure Bank will play a key role.
Treasury Board – Mona Fortier
Minister Fortier takes on the powerful Treasury Board role after shepherding the Liberal platform process in the lead-up to the last election. In this role she will oversee the administration of the federal public service – a significant local stakeholder as Ottawa's sole cabinet member. She will also be responsible for regulatory reform within government and reviewing the terms of new government programs, holding her cabinet colleagues to account for meeting their spending plans.
Public Safety – Marco Mendicino
After an election where gun control was a top issue, Trudeau is turning to one of his top communicators to deliver on the new government's public safety agenda. This includes plans to make it mandatory for owners of banned assault weapons to either sell the firearm back to the government for destruction and fair compensation or have it rendered fully and permanently inoperable at government expense.
Labour – Seamus O'Regan
Minister O'Regan inherits the Labour portfolio following an election campaign where the Liberals were pushed hard on labour issues by Conservative Leader Erin O'Toole.  In addition to moving forward with measures to extend employment insurance to gig economy workers, O'Regan will be charged with introducing legislation to prohibit the use of replacement workers when a union employer in a federally regulated industry has locked out employees.
Tourism and Associate Minister of Finance – Randy Boissonnault
Alberta's lone minister in cabinet and the first to represent the province at cabinet since 2019, Boissonnault takes over the tourism file in a sector that has been ravaged by the pandemic. As Associate Minister of Finance, he will be charged with working closely with Minister Freeland to represent Western Canada at the cabinet table, as the region navigates the challenging and costly transition to a low-carbon economy. He can also be expected to play an important role in the consultation process leading up to the budget.
Click here for the full list of the new cabinet.
The Prime Minister's overhaul of the cabinet has only seven Ministers remaining in their previous portfolios, compared to 31 taking on new roles – indicating that the government is ready to make bold moves in their second minority mandate. The new cabinet has grown by two but retains its gender parity, with women taking on some of the most powerful roles in government including Finance, National Defence, Treasury Board, Foreign Affairs, Indigenous Services and Procurement. Regional considerations are also at play, with representation from every province where the Liberals elected an MP, and the break-up of the regional economic development agencies under separate ministers.
The next few weeks will be a busy one, with the Prime Minister now travelling to Italy for a G20 meeting, then onto Glasgow for the COP26 summit. Parliament returns on November 22, when the government's throne speech will kick off a busy legislative agenda.
Counsel's Federal team stands ready to help you and your organization navigate Canada's 44th Parliament.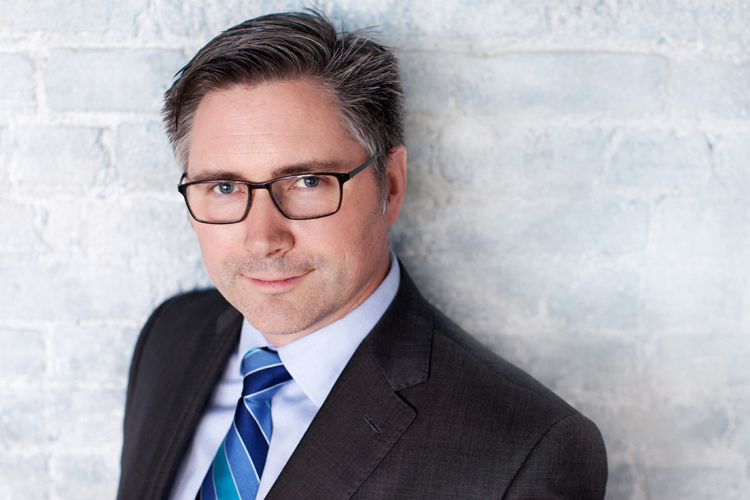 Sheamus Murphy
Partner, Federal Advocacy
smurphy@counselpa.com
613-323-7607
Ben Parsons
Associate Vice President, Federal Advocacy
bparsons@counselpa.com
613-323-5226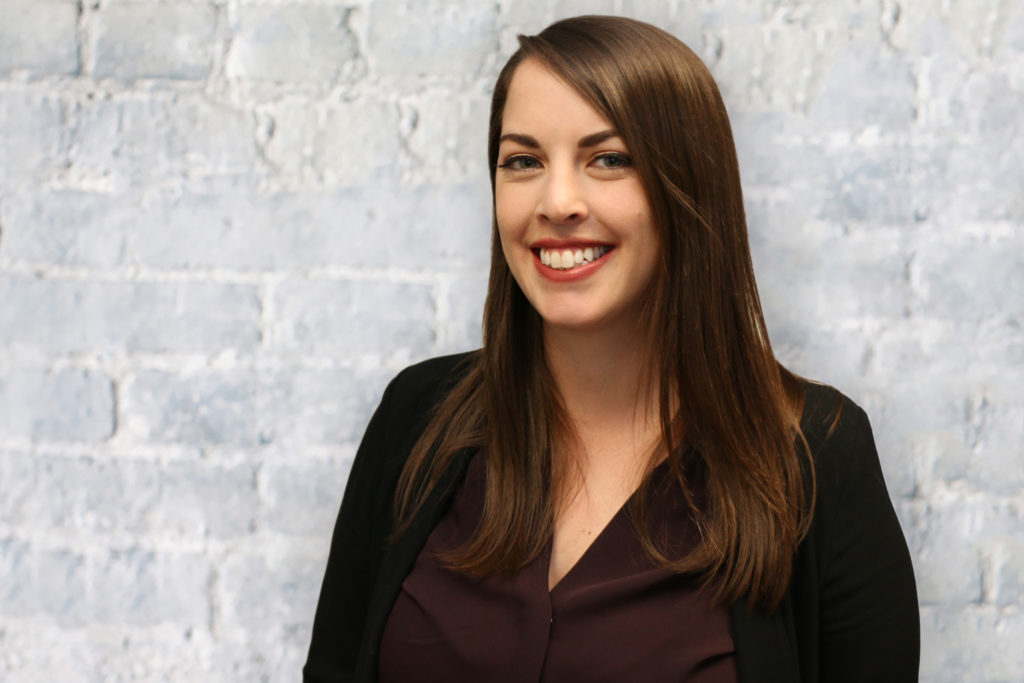 Bridget Howe
Senior Government Relations Manager, Federal Advocacy
bhowe@counselpa.com
613-797-8058