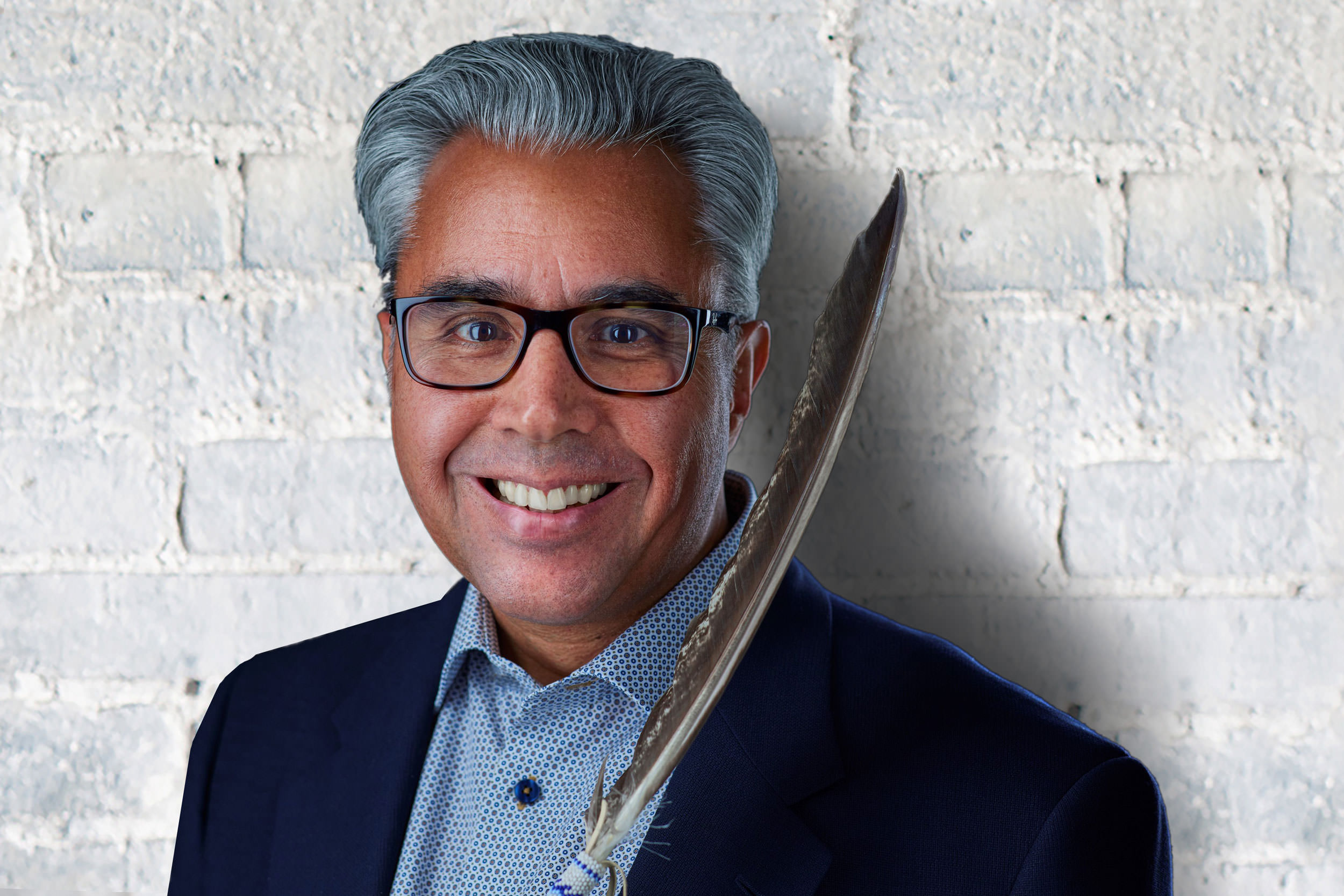 Jim Doxtdator is a Restorative Mediator who uses the Indigenous Dispute Resolution approach in all aspects of his practice. Prior to moving into Peace Building, he worked in various governmental agencies and organizations as a Technical and Political Advisor to First Nations Leadership and their Communities across Canada.
A highlight of Jim's career has been in servicing Indigenous communities. Jim is Haudenosaunee, Wolf Clan, Cayuga Nation from Six Nations of the Grand. He was one of the founding Commissioners of Ogwadeni:deo (Taking Care of Own). Ogwadeni:deo is the Child Protection Agency for Six Nations of the Grand River Territory.
After studying Civil Engineering at Mohawk College, Jim worked within various Government organizations at the Federal, Provincial, and Indigenous community levels. For over 20 years, he played key roles within the project management and political advisory fields.
Jim is an Accredited Family Mediator serving his community of Six Nations and the surrounding areas of Brantford, Simcoe, Cayuga, Hamilton, St. Catharines, and Guelph. His areas of expertise include Family Mediation, On-Reserve MRP Mediation, Restorative Practice Training and Restorative Conflict Resolution.
Jim is also a Facilitator/Trainer of the Indigenous Dispute Resolution (IDR) process. IDR is a framework comprised of Indigenous approaches to alternative dispute resolution, utilizing traditional values and practices to resolve family conflicts. This IDR process was developed by Dr. Robert Antone and Dr. Richard Hill who mentored Jim to train child protection personnel working with Indigenous families across Ontario. Jim incorporates IDR into all his practices.
Community involvement is important to Jim. He has worked at the John Howard Society (JHS) of Hamilton & Burlington as a Restorative Practitioner and as a Facilitator of court appointed services for those that are involved in Intimate Partner Violence (IPV) that seek court diversion. Jim also worked for the Centre for Conflict Resolution & Prevention (CCR&P) within the JHS Hamilton organization.
The facilitation of Restorative Practices is a standard service offered by his company, Peace Builder Mediation. He mediates conflicts in workplaces, schools and in his community where both the "harmed" and the "harmer" can be heard within a safe environment and then be guided to a structured path to resolution. Jim also does preventative work in schools teaching children and youth (Grades 6-12) Restorative Practices. This education encourages them to solve conflicts and create restorative spaces themselves.