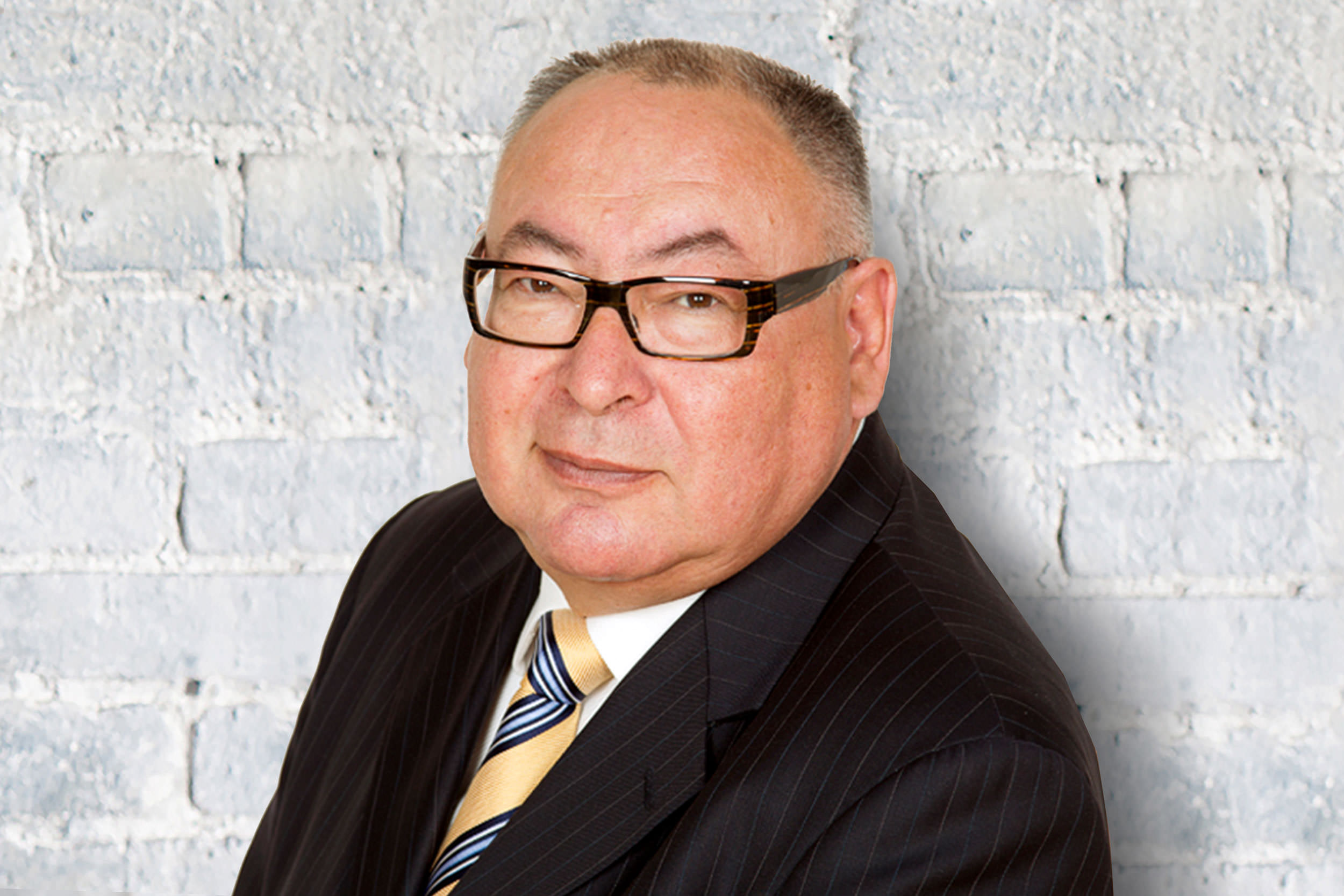 Ken Thomas is an experienced developer, consultant, and negotiator with expertise ranging from agriculture, to sustainable energy, to gaming. In all of his work, he fosters economic development with First Nations as full partners.
Ken grew up on the Pelican Lake First Nation, 150 miles north of Saskatoon. He learned about politics and development at an early age. His father, Leo Thomas, was Chief of Pelican Lake First Nation for 25 years and a founding member of the Federation of Saskatchewan Indian Nations (FSIN), and the Agency Chiefs Tribal Council. Chief Leo Thomas worked tirelessly for a $10 million, 36,000-acre Treaty Land Entitlement, and Ken Thomas later became a Trustee, establishing Junor Farms and Pelican Lake Outfitters.
While in high school, Ken Thomas raised hogs to buy his first car. He graduated with a Bachelor of Science in Agriculture, and then became CEO of the Saskatchewan Indian Agriculture Program (SIAP). In his 25 years as CEO, Ken distinguished himself by establishing 600 viable farm units, launching the wild rice industry, Grey Owl Marketing, SILCO (a loan company) and Inpro (a venture capital corporation).
Ken then caught the attention of the federal government and was approached to be Chairman of the Aboriginal Economic Program (now Aboriginal Business Canada). This gave him a national scope and he travelled extensively, speaking about development and promoting the 10,000 businesses ABC had established. During his tenure at ABC, Ken was involved in deals and financing in all economic sectors, both large and small.
After leaving Aboriginal Business Canada, Ken was tapped by the Federation of Sovereign Indigenous Nations (FSIN) to be Chief Negotiator for the FSIN Gaming Agreement. This has resulted in six casinos and $100 million in profit each year, shared by all First Nations in Saskatchewan.
Ken is currently CEO at Agency Chiefs Tribal Council (ACTC) in Spiritwood, SK. He has negotiated agreements with Carrier Lumber and Tolko Industries and the establishment of the largest logging company in Saskatchewan. He has also negotiated an agreement to set up two $35-million biomass projects which will produce green energy for SaskPower.
In addition to his work at ACTC, Ken is a consultant with a focus on financing, sustainable development, energy, and forestry projects. He believes in people and their power to make a difference by directing the energy tied up in negativity into positive actions. He makes initiative possible and desirable by opening real opportunities and contributing new ideas.