With a looming federal election on the horizon, Counsel's multi-partisan team will set the stage for the campaign with a deep dive on each of the main parties. This blog series starts with a focus on the Conservative Party of Canada.
The COVID-19 pandemic is transitioning into an endemic, and Canada is seemingly weeks away from its next federal election. The ballot question the Conservative Party wants voters to consider as they walk into the polls is: 
Who do you trust to create jobs and get Canada's economy back on track?
With many Canadians still recovering from job and income loss during the pandemic, Canada's Conservatives have a huge opportunity before them. All levels of government across Canada are now focused on economic relaunch efforts, providing Erin O'Toole a chance to shape the Canadian landscape with a concrete economic action plan. 
This priority is reflected in the Conservatives' election theme, "Securing the Future," which is also the title of their five-pillar recovery plan:
Jobs:

recovering 1 million jobs lost during the pandemic within one year

Accountability:

enacting new Anti-Corruption laws

Mental Health:

prioritizing a Mental Health Action Plan that includes a national suicide prevention hotline, incentives for employees to enhance mental health coverage, and boosting provincial funding

Securing the Country:

c

reating a strategic stockpile of essential products and building the capacity to manufacture vaccines at home

Economy:

by balancing the budget over the next decade
Nearly a year after winning the Conservative leadership, O'Toole is still relatively unknown to Canadians, in part due to a series of unfortunate events – a very late night victory speech due to delays in CPC leadership tabulations, contracting COVID-19 early in the pandemic, and limited opportunities to get to know Canadians due to lockdowns and restrictions.
To learn more about his rise to power, read Counsel's analysis: O'Toole Wins Conservative Party Leadership
O'Toole is now seizing the opportunity to go beyond Zoom listening tours, and is travelling extensively around Canada. His latest tour included a few days at the Calgary Stampede to rally party faithful, whistle stops in BC and Saskatchewan, and an upcoming trip to Atlantic Canada.
Although the Liberals are currently in the lead in both national voter intention and projected seat count, the only poll that matters is election day, and many things will change between now and then. O'Toole and the Conservative Party are making several moves that indicate they both learned from the party's shortcomings in the 2019 election and have a plan for getting Canada back on track.
O'Toole won the 2020 Conservative Party Leadership in a decisive third round victory over his main rival, Peter MacKay. His 'true blue' brand of conservatism spoke to the party's base, with policy proposals to expand free trade, defund the CBC and take a decisive stand against Chinese Communist Party policies.
Since winning the CPC Leadership, it's clear O'Toole and his team have changed gears and have wholly focused their efforts on defeating Prime Minister Trudeau. This change of style is well-advised and capitalizes on lessons learned from the 2019 election.
Neutralizing key policy differences between the Liberals and Conservatives is critical, as it removes the teeth from the Liberals' usual "lend us your vote" strategy. This is a pitch the Liberals constantly use to persuade traditional NDP supporters to vote Liberal in order to prevent a Conservative government. If the Liberals and Conservatives are similar on key issues, the traction of this strategy diminishes, especially if the issues are priorities for Liberal swing voters.
O'Toole's Secure the Environment policy announcement was tactifully executed. With an independently-accredited plan to reach the Paris climate commitments, O'Toole's environment policy is a shield as well as a sword. Having a credible climate plan that includes the signature "personal low carbon savings account" can help to persuade pockets of accessible voters, while also deterring NDP supporters from switching their vote to the Liberals in the closing days of the campaign, as they did in 2019 in critical areas like the Greater Toronto Hamilton Area (GTHA).
As per Counsel's inaugural poll conducted in early June, O'Toole's most significant potential for growth is in the GTHA, Southwestern Ontario and BC's Lower Mainland. All three of these areas are seat-rich and could easily change the tide of the election. The most electorally important of these regions is the GTHA, which is also the region with the most swing potential for the NDP.
With the NDP gaining strength, especially in these core regions, areas of firm Liberal support are more vulnerable – NDP strength in areas like the GTHA leads to more competitive three-way races, creating conditions that favour Conservatives.
Lastly, voter enthusiasm is the ace up the sleeve for O'Toole's Conservatives. The demographics that favour the Conservatives are also the demographics that have a slightly higher than average voter turnout rate. This likelihood to vote is coupled with the sophisticated ground game synonymous with the Conservative Party of Canada. O'Toole's team is experienced and capable of capitalizing on their strengths, and they have demonstrated their deep understanding of the lessons learned from 2019.
So what should O'Toole and his team focus on in the coming weeks? Beyond employing the standard 'identify your supporters and get them out to vote,' they are actively trying to attract and motivate new subsets of voters into their universe. Their core base and traditional conservatives are just the start of who the Conservatives intend to interact with. New efforts and campaigns will be geared towards those who feel left behind and hardworking Canadians in private sector unions.
Although the path to victory for the Conservatives at this moment seems rocky and narrow, a week is a lifetime in politics, and there will be many opportunities for Canada's Conservatives to capture the hearts and minds of Canadians.
Insights by David Murray, Senior Consultant, Federal Advocacy and Polling, and Amber Ruddy, Associate Vice President, Western Canada.
David understands opposition politics and served as a senior advisor in Conservative Research Group, where he provided communications and research support to the Conservative caucus in the House of Commons. David became the Conservative Party of Canada's National Pollster for the 2019 Canadian General Election. He has an intimate understanding of how political leaders calculate their next moves, and the voter coalitions each party needs to achieve their electoral goals.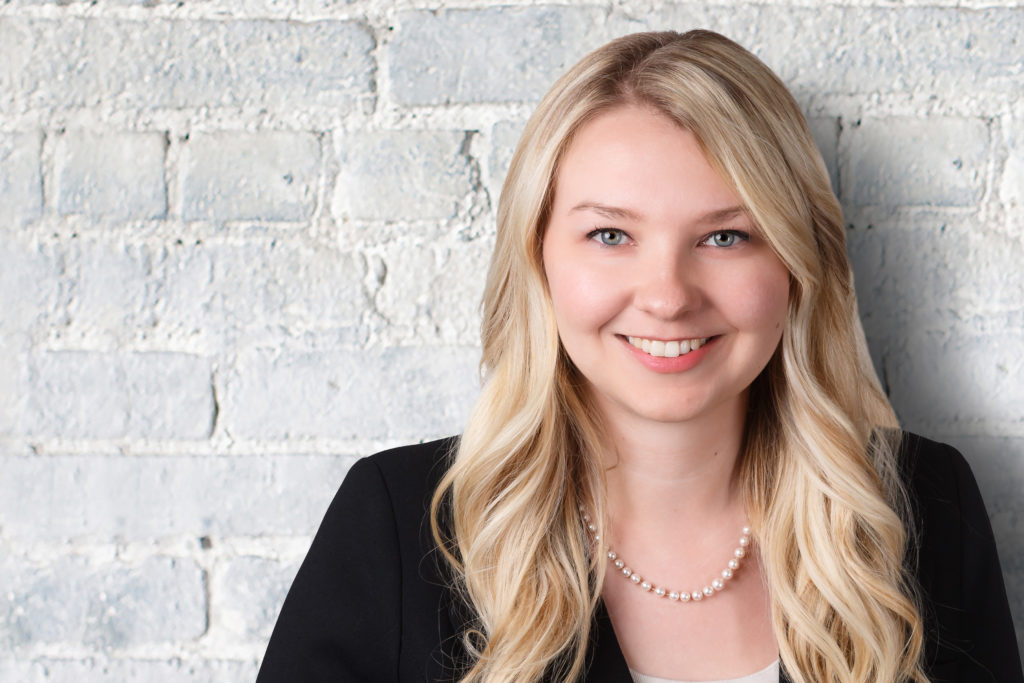 Amber is a dynamic government relations and communications practitioner with a decade of experience in business advocacy. She worked for a federal Conservative cabinet minister, an Ontario Member of Provincial Parliament, and for the Canadian Federation of Independent Business. Amber was elected by Conservative Party of Canada members as a National Councillor in March 2021.