This is the second in a series of blogs analyzing the electoral calculus for each of Canada's main political parties in the lead-up to an expected federal election, with perspectives from Counsel's multi-partisan team. Last week, we looked at the Conservative Party of Canada's Path to Victory.
No one could have predicted what the re-elected minority Trudeau government would be up against in their second mandate, as their agenda was thrown off track by the COVID-19 pandemic. The last Parliament was dominated by PPE and vaccine procurement, managing Canada's borders and the threat of variants, providing emergency business and income supports, and rolling out vaccines across the country.
The Liberals are expected to call an election in the coming weeks, and their preferred ballot question asks, "Who is best to lead Canada coming out of the pandemic?" As lockdown restrictions ease across the country thanks to the highest rate of vaccination in the G20, the Liberals are feeling confident that Canadians will be in a good mood when they cast their ballots. Current polling indicates that if an election were to be held today, they would return to power with another minority government, counterbalanced by stronger NDP and Bloc Québécois support.
This sets a high bar for the Liberal path to victory, as they hope to emerge from the election with a majority government. With the Conservatives' new leader struggling to gain traction, the coming campaign may have a very different dynamic from past elections. NDP-leaning voters who voted strategically for the Liberals in the past may be less inclined to lend them their vote without the perceived "threat" of a Conservative government. This could prompt the Liberals to campaign as true progressives who are delivering on the societal transformation that many left-leaning voters are looking for.
Against this backdrop, we can expect to see many of the themes presented in the 2021 budget make an appearance again on the campaign trail, but the Liberals will be under pressure to go beyond their existing plan with a platform featuring new ideas to help grow and excite their broad base of support, focussing on a few key topics:
$10/day child care – Pre-election announcements with provincial and territorial premiers of all political stripes will help to win the support of women and millennial families by addressing one of their highest costs of living. Expect the Liberals to pressure other premiers – including Alberta Premier Jason Kenney – to join this new program.
Housing costs – The Liberals can appeal to the coveted millennial demographic who are feeling squeezed by skyrocketing house prices in nearly every major market across the country, and are reportedly considering a "rent-to-own" initiative to enable renters to build up equity.
Climate change – Ranked as the top issue for the Liberals' urban base, they will need new measures to make the transition to a low carbon economy more affordable for cost-conscious suburban voters. These policies could also help to sway former Green voters who are concerned about turmoil in the party under new leader Annamie Paul.
Reconciliation – A higher concern than ever for voters, after hundreds of unmarked graves were discovered at former residential schools. The Liberals need to show how their record investments in on-reserve social and physical infrastructure is producing tangible results, like ending drinking water advisories.
Bio-manufacturing – The pandemic demonstrated that Canada has fallen behind in domestic pharmaceutical production. The Liberals need to address criticism that their treatment of the pharmaceutical industry will cut biomanufacturing jobs by showing that they have a strategy to repatriate these investments to Canada to put us on stronger footing in the future.
Regional and demographic considerations
While the Liberals head into the campaign with an advantage in the polls, the electorate remains highly unpredictable. The NDP are showing signs of strengthening support given the popularity of Jagmeet Singh – but the Liberals will hope that their superior campaign organization, candidate recruitment and fundraising will enable them to peel away sufficient support, especially among a new cohort of Gen Z voters (18-24 years old), as well as millennials (25-40) who may have voted Liberal in the past.
In June, Counsel Research first identified the Bloc Québécois' continued strong showing, which appears to have come at the expense of the Conservatives and NDP, which means Liberals can't count on vote splits in close three or four-way races to pick up new seats in the Province of Quebec. This partly explains Trudeau's cozy relationship with Quebec's popular Premier François Legault, despite philosophical differences on issues like banning religious symbols and recognizing Quebec as a French-speaking nation in the constitution. Expect the Liberals to take the fight to Bloc leader Yves-François Blanchet during the campaign on issues like diversity and sovereignty, after largely ignoring him last election.
The Liberals need to pick up 15 seats to form a majority. They will hope to hold onto their Ontario, Quebec and Atlantic base, while targeting pick-ups all across the country, especially in urban Western Canada. It will be telling to see how much time Trudeau spends in the BC suburbs, Edmonton, Calgary, Regina and Winnipeg during the campaign, where the Liberals hope that growing recognition of the impact of climate change will play in their favour this time.
To close the deal with progressive voters, Trudeau will need to swing to the left in an honest competition for the hearts and minds of progressives – while hoping that he will not lose "blue Liberals" to Erin O'Toole's Conservatives.
Insights by Sheamus Murphy, Partner, Federal Practice Lead, and Ben Parsons, Account Director, Federal Advocacy.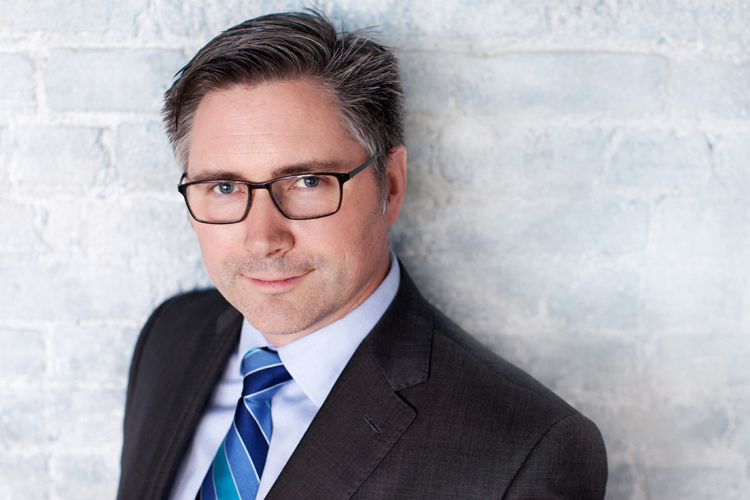 Sheamus has over 15 years of experience in government, communications and public affairs, including on Parliament Hill, at Queen's Park and in the private sector. Before joining Counsel, he was Acting Vice-President, Corporate Affairs and Communications at Shoppers Drug Mart. At Queen's Park, Sheamus served as Director of Communications to the Minister of Health and Long-term Care and in senior roles with the Attorney General and Minister of Training, Colleges and Universities.
Ben Parsons is a high-tech political professional who has worked on central campaigns at the federal, provincial and municipal levels. He has extensive experience in issues management, digital advocacy and public engagement campaigns. Federally, Ben served as a senior advisor at the Liberal Research Bureau (LRB) in government where he provided guidance on political risk management and media strategy. Ben also worked at the LRB between 2009 and 2011 in opposition.