This is the third in a series of blogs analyzing the electoral calculus for each of Canada's main political parties in the lead-up to an anticipated federal election, with perspectives from Counsel's multi-partisan team. Over the past two weeks we examined potential Paths to Victory for the Liberal Party of Canada and the Conservative Party of Canada.
What a difference two short years can make.
In the last federal election, Jagmeet Singh and Canada's New Democratic Party (NDP) lost over half-a-million votes and 15 seats – their poorest showing since 2000. But 22 months later conditions have changed dramatically. Most recent public opinion polls now show the NDP trending securely above the 16% achieved in the 2019 election, and Counsel's own opinion research reveals that seats are in play across the country.
So, what's changed?
The Leader: In the 2019 campaign, Singh had been on the job for only 24 months and was still finding his footing. Four years after becoming leader and one national campaign later, he's grown into the job, and built his profile among Canadians. In a word, he's popular – the only national leader with a net positive approval rating in public opinion polls. While the pandemic made it very hard for opposition leaders to get air time, Singh kept up his profile in the national media and worked his social media channels. And he's getting results. In an August 1, 2021 poll by Leger, Singh beat out Leader of the Official Opposition Erin O'Toole as the best option for Prime Minister in every jurisdiction, including Alberta and Quebec.
The Money: For the NDP to make gains in this election, they need to compete dollar-for-dollar with the Liberals and Conservatives in fundraising. The NDP enters this campaign debt-free and are on pace to spend over $25 million in this campaign. In 2019 the NDP spent a paltry $10.3 million, roughly a third of what the Conservatives ($29 million) and Liberals ($26 million) spent. You need money to get your word out to Canadians, and this time the NDP have plenty.
The Timing: The pandemic made it impossible to keep ignoring the inequality and gaping holes in Canada's safety net. This is a moment for big ideas and activist government. Few Canadians are talking about tax cuts or balancing the books – positions traditionally used by other campaigns to suppress the NDP vote. Not since the end of the Second World War has there been such an appetite for big transformative change, which plays to the NDP strength and core values.
The Record: Rarely does an opposition party get to head into an election campaign with a record of achievement, but the NDP took full advantage of the minority parliament and leveraged their balance of power to secure better supports for Canadians during the pandemic. The NDP will no doubt be highlighting these efforts, reminding Canadians that it was their party who forced the government to increase and extend programs like the Canada Emergency Response Benefit (CERB.)
Regional and demographic considerations
Counsel Public Affair's recent polling shows that the NDP has the most potential to pick up new votes and new seats in western Canada and the Greater Toronto and Hamilton Area.
Look for the NDP to take on Conservatives in rural BC. In the Lower Mainland, watch for them to challenge both Liberals and Conservatives. The ongoing turmoil within the Green Party of Canada will no doubt hamper its competitiveness on Vancouver Island, providing an opportunity for the NDP, which traditionally competes with Greens for those seats.
In Alberta the rise of far-right parties could peel enough votes from Erin O'Toole to make urban seats currently held by the Conservatives vulnerable. The NDP is strong across the prairies right now, in no small part due to the unpopularity of provincial conservative governments. Look for the NDP to place a priority on seats in Edmonton, Saskatoon, Regina and Winnipeg.
In Ontario, the dozens of seats surrounding Hamilton and Toronto remain among the most coveted regions for electoral success in Canada. Here Counsel's polling shows great potential for the NDP, particularly with younger voters.
Traditionally, the NDP has seen pre-election polls predict strong support from 18-24-year-olds, only to be disappointed by their low turnout numbers on election day. Singh needs to break that pattern by mobilizing young people and getting them to the polls in record numbers. His social media prowess will no doubt play a role in that attempt but, moreover, the party's effort on the ground to get out these voters will be crucial.
Bottom line, the NDP starts off this campaign in a much stronger position than in 2019. But there is still one major obstacle to overcome – making the case that change is needed in Ottawa.
To date, every provincial premier who called an election during the pandemic has been re-elected. With vaccination rates climbing and restrictions being eased, Canadians are feeling relatively positive, which tends to benefit incumbents. But that good mood could work against the Liberals in a couple of ways: an optimistic voter is more likely to follow their heart and not fall in line with traditional Liberal efforts to get NDP voters to cast a strategic only-Liberals-can-stop-the-Conservatives vote, especially if the Conservatives do not appear in a position to capture government; with a deft campaign focused on issues where the NDP is highly credible, like health care, housing, and climate change, Singh and the NDP could deliver the more compelling and authentic vision of post-pandemic Canada at this transformational moment.
Insights by Brad Lavigne, Partner, Western Practice Lead, Gord Mackintosh, Principal, and David Bieber, Senior Consultant.
Brad has over 25 years of communications, government relations, and political experience. He served as the New Democratic Party's National Campaign Director in the 2011 general election that resulted in the party's best election result in its 50-year history, becoming Canada's Official Opposition for the first time. Brad served as Principal Secretary and Director of Communications for the Hon. Jack Layton and as National Director and Director of Communications for the NDP.
For over 16 years Gord's roles in the NDP Manitoba cabinet included time serving as Minister of Justice and Attorney General, Minister of Family Services and Housing, Minister of Conservation and Water Stewardship, and Government House Leader. Gord represented the people of the north Winnipeg riding of St. Johns in the Manitoba Legislative Assembly for nearly 23 consecutive years (1993-2016), never having lost an election.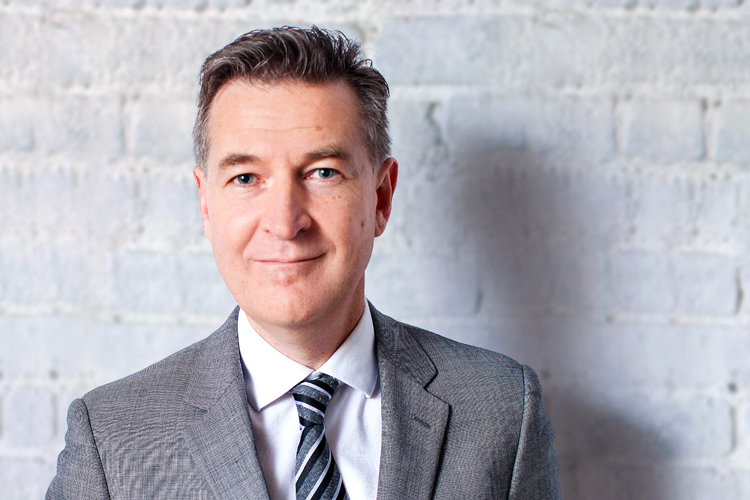 David Bieber has over 20 years of communications, government relations, and political experience. He has worked with civic, provincial and federal political leaders, labour unions in B.C. and political parties in Europe, Asia and the Middle East.David worked for the BC New Democratic Party for twelve years, serving six of them as Director of Communications. He played a key role in the historic 2005 comeback for the Party.